3 Black Men Executed in 3 States in 24 hours. And it's Juneteenth.
Jun 19, 2014
Page Media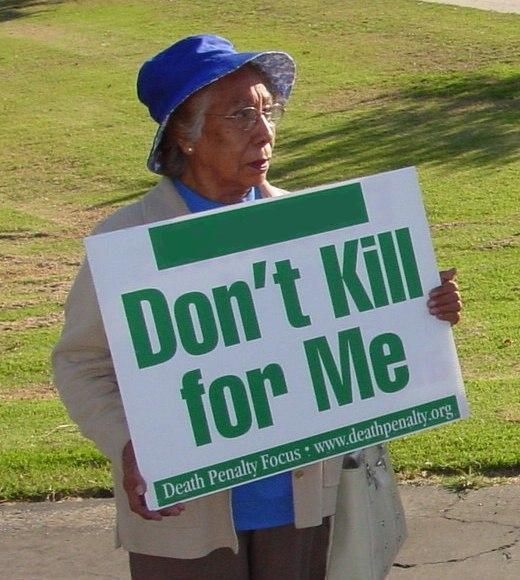 Today is Juneteenth and the United States just executed three black men from three southern states in 24 hours. This is outrageous.
Here's a Throwback Thursday for you. June 19, 1865: African American men, women, and children in Galveston, Texas, rejoiced and celebrated in the streets after hearing these words, "The people of Texas are informed that, in accordance with a proclamation from the Executive of the United States, all slaves are free."
June 19, or Juneteenth as it is known, is a day to celebrate independence, freedom, and liberty. It is also a day to remember and bear witness to this country's despicable truth that we enslaved our African American brothers and sisters and that we still have a long way to go before we tear down the structures that allow racism to endure.
This year, however, I can't find it in me to celebrate. In fact, I am full of outrage.
Why? Because 149 years after Abraham Lincoln's Emancipation Proclamation was officially enforced, the United States executed three black men in three Southern states in 24 hours.
Those that deny the continued existence of structural racism in this country need not look any further than our criminal justice system at large and our death penalty system in particular to be convinced. Someone who is black – particularly black men – have a significantly higher chance of ending up arrested, locked up, and on death row than someone who is white.
But how can we have a meaningful and long overdue conversation about race and our history of slavery if we continue to operate a system that disproportionately sends black men to death row? I argue that we can't.
So this year, I honor and celebrate Juneteenth, by calling for an end to the death penalty in the United States once and for all, and a beginning to a national dialogue about the slavery, institutionalized racism, and the white privilege that some of us forget we have.
Ana Zamora is the Death Penalty Policy Director at the ACLU of Northern California.