Banned Books Week: We All Need a Little Magic in Our Lives
Sep 24, 2014
Page Media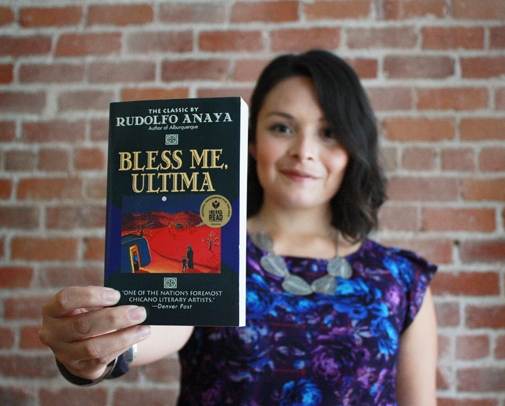 When I was in high school, I had to choose three books to read as part of my summer reading prerequisites for one of my Advanced Placement classes. I chose The Tortilla Curtain by T.C. Boyle, Daughter of Fortune by Isabel Allende, and Bless Me, Ultima by Rudolfo Anaya.
Even though I enjoyed reading all three of these books, Bless Me, Ultima was the one I connected with the most. In it, Rudolfo Anaya tells the story of Antonio Maréz y Luna's transition from childhood into adolescence and the guidance he received from one character in particular: Ultima.
I loved this book because it used Spanish words and made cultural references to La Llorona, the weeping woman who was immortalized as a frightful legend in Mexican culture and whom I learned to fear since I was little. But more importantly, I related to Tony's transcultural coming of age.
As the book's title suggests, Tony struggled with his spirituality and was tugged in two directions by the Catholic and curandera worlds. As a matter of fact, Ultima was Tony's curandera, mentor, and protector as he straddled the line between the two seemingly opposing worlds.
As a bicultural Latina, Rudolfo Anaya's depiction of Tony's journey resonated with me more than any other book I read as a teenager. So I was sincerely disappointed to know that anyone would want to ban it.
Although it is an amazing piece of Chicano literature, people took issue with it in part because of the religious viewpoints referenced and because of mentions of "the occult." Which is quite frankly silly.
As I think of Ultima and her role as a curandera, I think of my own mother and grandmother, who both often perform limpias for friends and family members. Of course they aren't witches or followers of the occult but even if they were, that aspect of Mexican and Chicano life should never be censored.
After all, we all need a little magic in our life.
"The tragic consequences of life can be overcome by the magical strength that resides in the human heart."
– Rudolfo Anaya, Bless Me, Ultima
Daisy Vieyra is the Communications Associate with the ACLU of Northern California.