Banning My "Phenomenally Black" Shirt is Only a Symptom of the Racism in Bakersfield Schools
Aug 07, 2020
Page Media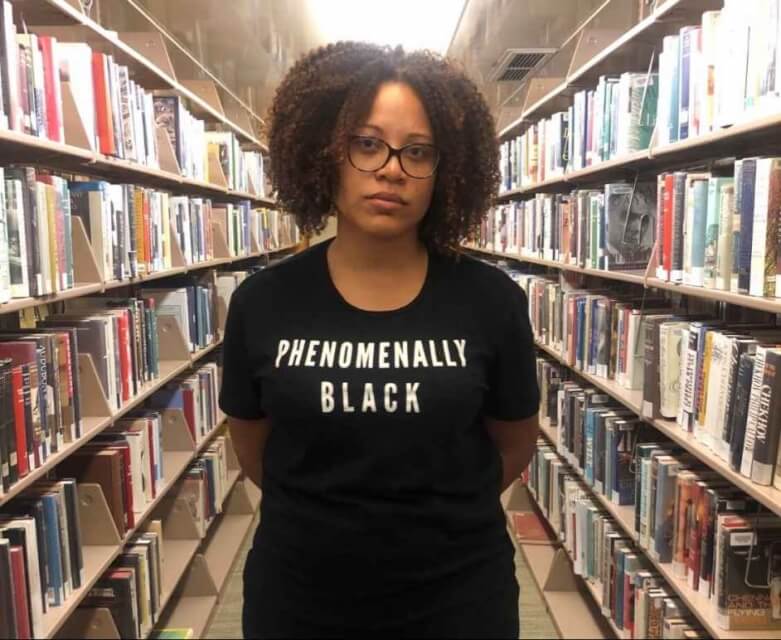 I was told by the Greenfield Unified School District that I could not wear a t-shirt with the words "Phenomenally Black" because they said it was the same thing as wearing a "Make America Great Again" shirt. A Black colleague then later told me the administration asked if I was trying to push a Black agenda on campus. And yet when I wore a "Phenomenally Woman" shirt, there was no issue.
I wore the shirt to show my students how to embrace self-love and love for your culture. When I was in high school, I had a college counselor tell me I didn't need to try because I was going to end up at the community college anyway. This is the Bakersfield education system I grew up in. An education that told Black students they didn't have a future. I decided to become a teacher so that I could positively impact students like myself and be the person I needed when I was younger.
My story is the story of many young Black and brown students in California's Central Valley. I know students who were told by educators that Trump is doing the right thing by building the wall. Others were called dumb for chanting "Black Lives Matter" and were forced to stand up for the pledge of allegiance.
Discrimination and racial insensitivity against Black and brown students are sadly commonplace in Kern County schools, and protests and complaints are condemned.
Before I started teaching at Greenfield Unified, I established a competitive cheer team at Ollivier Middle School. After the district dismissed me, I was told by district leadership that I wasn't allowed on campus because they "want to keep the campus safe." The students and their parents felt differently, so we moved practices off school campus. Despite the turmoil we faced when I was not allowed on campus, we still won a National Championship in February 2020.
After a number of experiences, I decided to speak out and condemn the school district for creating a hostile environment toward Black and brown students and staff.
Together with the NAACP of Bakersfield and the ACLU Foundations of Southern and Northern California, we outlined seven actions the district can take immediately to improve the environment for all students and staff:
Publicly denounce racist actions in the schools and reaffirm a commitment to maintaining a healthy and supportive school climate.
Conduct race-conscious professional training concerning staff's and students' First Amendment rights.
Acknowledge that students do not need to stand or otherwise participate in the Pledge of Allegiance.
Establish trainings in child development to foster a community of teachers and administrators who are culturally competent and sensitive.
Correct the curriculum to teach an accurate account of U.S and world history.
Dedicate Local Control and Accountability (LCAP) funding for programs, resources and opportunities for Black students.
Improve reporting practices, including developing and implementing a plan that contains strategies, objectives and timelines in compliance with federal and state laws.
The district recently responded saying that these matters — including how it treats Black staff and students and the free speech violations we outlined — are all "personnel matters" on which they cannot comment. They have not addressed our seven actions they can take.
This is nothing new. Teachers across the country have been sounding the alarm on toxic work environments. This issue doesn't stem from isolated actors; we must end the current culture of silencing Black teachers and administrators and end anti-Blackness that is detrimental to the learning environment of all students. Our letter outlines fact driven solutions that go beyond mere talking points.
There are Black people and Black futures in Bakersfield. Greenfield Unified has a duty to nurture these futures, whether I'm there or not. We must value and support Black educators and students and create school environments that foster a sense of belonging for all.
Join me and sign the petition urging Greenfield Unified to create a school environment that supports its Black staff and students.
Kei Jackson is an educator, community organizer and 2020 National JAAMZ Championship competitive cheer coach. She is the vice president of the NAACP Bakersfield Chapter. She lives with her husband and daughter in Bakersfield.