Be Vigilant. Know Your Rights Against the Deportation Machine
Apr 06, 2015
Page Media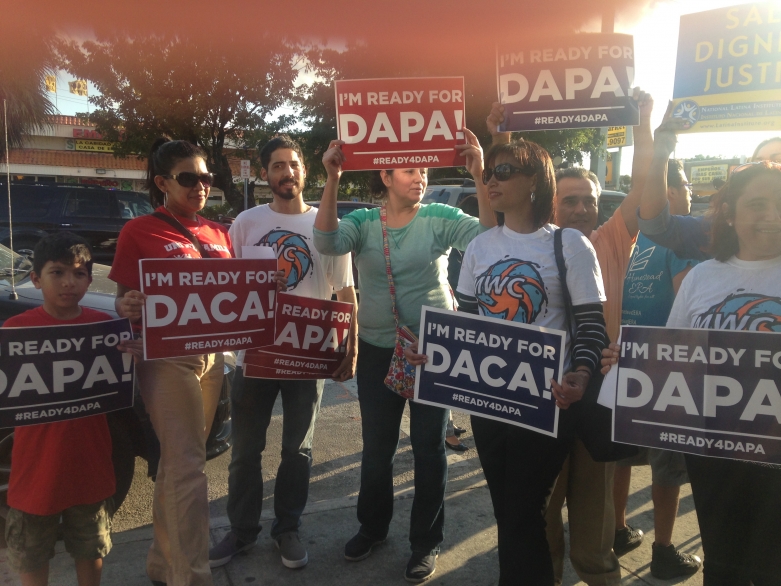 While the Deferred Action for Parental Accountability Program (DAPA) is being challenged in court and countless immigrant families are caught in the legal battle, we want to pause and remind everyone to remain vigilant of their rights.
Just last month, Immigration and Customs Enforcement (ICE) released statistics following "Operation Cross-Check," the four-day sweep which resulted in the deportation of over 2,000 immigrants living in the U.S.
Among them was Iowa Pastor Max Villatoro, the father of four young U.S. citizen children. Despite the fact that hundreds of clergy members and immigrant advocates joined forces in hopes of halting his deportation, the 41-year-old pastor was deported to Honduras.
Although not alone, Pastor's Max's story is the perfect example of how our broken immigration system has become a trap ensnaring countless hard working families seeking a better life. Pastor Max was found guilty of a crime almost 15 years ago. Since then, he became a pillar of his community in Iowa City where he lived with his wife and young children.
Like many others who have been targeted by ICE in recent months, Pastor Max posed no threat to public safety or national security. At the end of the day, he and his family were the troubling casualty of an immigration system that is broken from start to finish.
And because ICE continues to target our neighbors, friends, and loved ones for deportation, it's important to remember that we all have rights, regardless of immigration status. It's especially important to know what those rights are when confronted by local law enforcement and federal immigration authorities.
Know your rights
Here are three key tips to remember if you come in contact with immigration agents:
You have the right to remain silent: don't answer questions about your immigration status or where you came from.
Tell agents you want to speak to a lawyer before answering their questions.
Don't agree to let immigration agents into your house unless they have a warrant. If they have one, ask to see it and make sure the warrant is signed by a judge.
For an excellent, detailed and printable Know Your Rights booklet that was created in conjunction with Detention Watch Network, and the National Lawyers' Guild Immigration Project, visit Casa of Maryland's website.
Disclaimer: This information is NOT intended as legal advice. If you need legal advice regarding a specific situation, you should consult with a licensed and trusted attorney.
Daisy Vieyra is a Communications Strategist with the ACLU of Northern California.