Big Year for ACLU Legislation in California
Oct 21, 2013
Page Media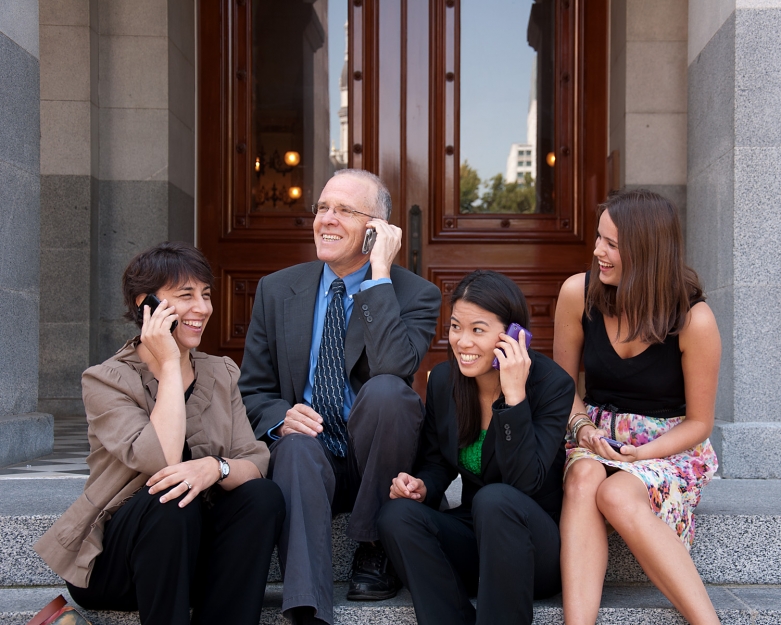 In my 25 years leading the ACLU's Sacramento Office, I've seen legislative years come and go, but this year stands as one of the most robust in advancing our civil liberties. The ACLU of California prioritized support for over 20 bills and took a position on over 118 bills before the legislature. Among the most significant of ACLU victories this year was the passage of our sponsored legislation that the governor took final action on, signing 12 of our priority bills.
With Gov. Brown's signature on AB 154 (Atkins), California becomes the only state that has expanded access to abortion in 2013. This victory comes in a year when state legislatures around the country introduced and passed hundreds of bills to limit access to reproductive health care. The new law expands access by increasing the types of trained health professionals who can provide safe, early abortion. This is important because more than half of California's counties lack an accessible abortion provider.
AB 4 (Ammiano) – The TRUST Act – is another example of California's leadership. Gov. Brown's signature on AB 4 signifies a step forward in the fight for immigrant rights at a time when the country is caught in a comprehensive immigration reform gridlock. This bill will restore community relationships with local police by making it clear that local jails should not hold people on immigration-based detention requests when they pose no risk to public safety.
With significant victories, also came painful vetoes.
When the legislature passed SB 649 (Leno) it represented one of the very few times in my memory that the California legislature has taken action to responsibly reform California's drug sentencing laws. Gov. Brown vetoed this modest reform measure that would have given local prosecutors the flexibility to charge low-level, non-violent drug offenses as misdemeanors instead of felonies.
SB 744 (Lara) would have kept school districts from forcing some students to be transferred to non-mainstream schools against their will, which has a disparate impact on students of color. In particular, it would have made sure that most students who have won an expulsion proceeding couldn't be involuntarily transferred to a different, less desirable school. It would have also created ways for students sent to these schools to transfer back to mainstream schools.
The passage of these bills and other important measures represents an outstanding effort from our entire ACLU staff and members from across California. These victories (and temporary defeats) are just the beginning of more to come.
ACLU of California 2013 Legislative Wrap Up (by issue area)

Criminal Justice

Priority Bill: SB 649 (Leno) Penalty reduction for possession of drugs.
Status: Vetoed
(See above for additional information.)
SB 618 (Leno) Exoneree Compensation Reform
Status: Signed by Gov. Brown
This bill will facilitate the process for exonerees to recover compensation currently available through the California Victims Compensation and Government Claims Board for time spent in jail.
SB 210 (Hancock) Own Recognizance Reforms
Status: Two-year bill
This bill will encourage courts to allow more supervised release on own recognizance and make pre-trial risk assessments in order to limit the population of persons held pre-trial in county jails.
SB 569 (Lieu) Videotaping of juvenile interrogations
Status: Signed by Gov. Brown
This bill will require law enforcement to videotape all juvenile interrogations where the juvenile is charged with or suspected of committing the crime of murder. This bill includes a jury instruction provision.
AB 651 (Bradford) Expungement of convictions for realignment offenders
Status: Signed by Gov. Brown
This bill, a reintroduction of a similar bill from 2012, will allow persons with low-level felony convictions, who are sentenced under the new realignment laws, to petition for expungement after completion of their sentences. A similar remedy currently exists for lower-level felons - this bill extends that remedy to low-level felons convicted under the new Realignment laws.
AB 218 (Dickinson) Ban the box
Status: Signed by Gov. Brown
This bill would remove the criminal background check requirement from the initial application process for local employees, which would reduce unnecessary barriers to employment for the one in four adult Californians who have an arrest or conviction record. This bill is modeled on the "ban the box" hiring process for state public employees adopted in 2010.
Education Equity
AB 420 (Dickinson) Reform of "willful defiance" student suspension provisions
Status: Two-year bill
This bill would amend current law to prohibit districts from suspending students for willful defiance if they are in grades K-8. It would also require districts to use alternative means of correction at least two times before suspending older students for willful defiance. Finally, it would prohibit extended suspensions (more than 5 days in preparation for expulsion) or expulsions for willful defiance.
SB 744 (Lara) Due process protections for students transferred to community day schools
Status: Vetoed by Gov. Brown
This bill would prevent involuntary transfers of students who have been accused of an expellable action but where the district or county has decided not to expel the student. This bill would also limit the circumstances in which students could be transferred to community day and county community schools, and would create ways for students sent to these schools to transfer back to mainstream schools.
Immigrants' Rights
AB 60 (Alejo) Driver's Licenses for undocumented
Status: Signed by Gov. Brown
This bill will allow undocumented persons to obtain driver's licenses with some exceptions.
LGBT Equality
AB 1266 (Ammiano) School Success and Opportunity Act
Status: Signed by Gov. Brown
Ensures that transgender students have the chance to fully participate in all school activities, sports teams, programs, and facilities that match their gender identity. California law already prohibits discrimination, but transgender students have still been discriminated against and unfairly excluded.
Privacy
AB 1291 (Lowenthal) Right to Know Act
Status: Two-year bill
This bill will modernize current privacy law and given Californians an effective tool to monitor how personal information is being collected and disclosed in unexpected and potentially harmful ways.
SB 467 (Leno) Warrant requirement for email content
Status: Vetoed by Gov. Brown
This bill would have required law enforcement to get a search warrant before accessing email and other online communications.
SB 380 (Padilla) Warrant before interruption of communications services (BART)
Status: Signed by Gov. Brown
This bill will require law enforcement to obtain a warrant before interfering or shutting down communication services.
Reproductive Justice
SB 138 (Hernandez) Confidentiality protections for sensitive services
Status: Signed by Gov. Brown
This bill will ensure that billing and other insurance documents for sensitive medical services from insurance providers and health care providers remain confidential in the case of health-care coverage for dependents.
Other Issues
AB 351 (Donnelly) NDAA Military Detentions
Status: Signed by Gov. Brown
Prohibits any state agency or personnel from aiding an agency of the Armed Forces in any investigation, prosecution, or detention that could lead to a person's indefinite military detention.
Francisco Lobaco is the Legislative Director of the ACLU of California.