Born and Raised in LA, Detained for Not Looking 'American'
Mar 12, 2015
Page Media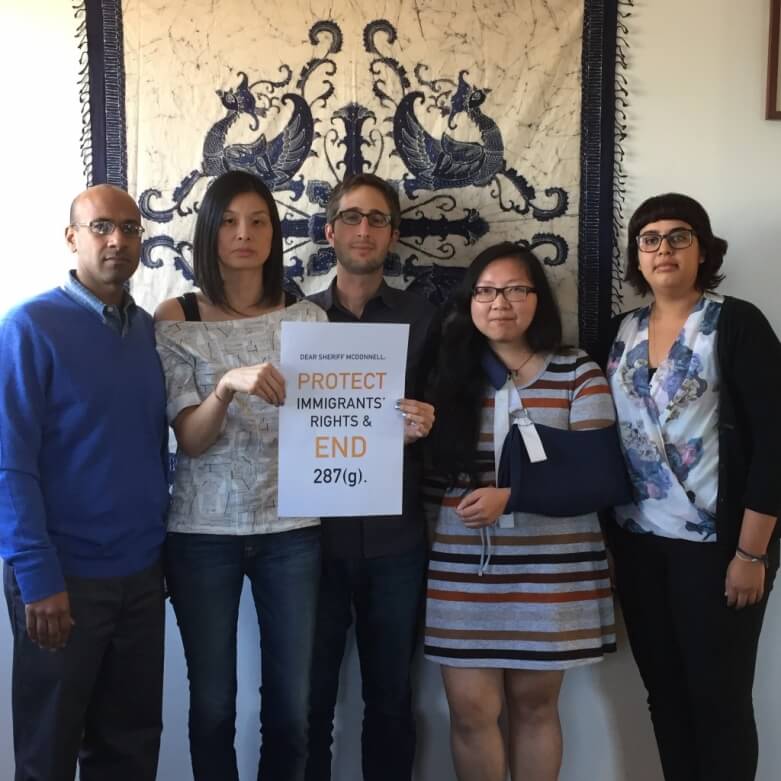 I was born and raised in Los Angeles, but L.A. sheriffs detained me because I didn't look "American."
Last May, I was arrested and detained at the Twin Towers jail in Los Angeles. When my sister paid my bail, I was relieved to be going home. But as I was being released, sheriff's officers pulled me aside, questioned me about my U.S. citizenship, and threatened that they would lock me up again if I didn't prove to them that I was an American.
I've never lived in Mexico
Yet these officers accused me of lying and said that if I didn't "confess" to being born in Mexico, they'd have me locked up again, or worse, deported. I was confused and scared. How could they do that if I was a U.S. citizen? And, if they didn't believe me, how was I supposed to prove I was American? I was in jail – I had no lawyer by my side. Why were they interrogating me if I had paid my bail and they were supposed to release me? I hadn't even been convicted of a crime.
Hours passed. Finally, I told them that if they didn't believe me, they could call my sister and she could bring them a copy of my birth certificate.
They took me to a cold cell and made me wait, alone.
14 hours too long
More than 14 hours after I should have been released, they finally let me go, but only after my sister had showed them my birth certificate.
I'm not a lawyer or a politician, but I knew enough then to know that sheriff's officers in the jail should have no business questioning people about their citizenship or immigration status. And now I know that this happens every day to people like me as they are leaving jail under L.A. County's 287(g) program, a federal program that allows sheriff's officials to act as immigration agents in the county's jails.
Take action
Tell the Los Angeles Sheriff to terminate the 287(g) program - stop using sheriff's deputies as immigration agents!
Last November, I filed a claim against the Sheriff's Department for unlawfully detaining and harassing me for more than 14 hours after they should have released me. I'm happy that they have acknowledged that what they did was illegal by agreeing to pay me $6,000 for what I went through. But I also hope that by telling my story the sheriff and the County Board of Supervisors will see that my story is not unique. I hope that they will finally put an end to sheriff's officials acting as immigration agents under the 287(g) program before the rights of many more people are trampled on.
Diego Rojas is an ACLU client living in Los Angeles.
Source: ACLU SoCal