Can Government-Funded Hospitals Serving the Public Invoke Religious Directives to Deny Basic Healthcare to Women?
Jan 25, 2016
Page Media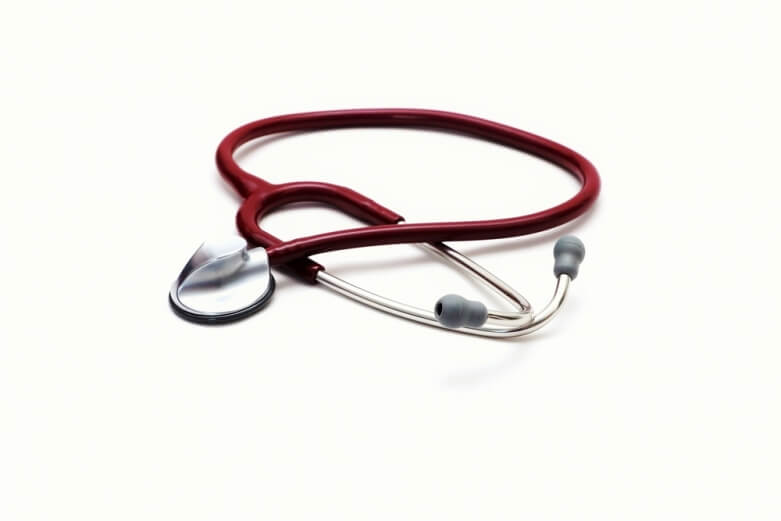 The answer should be "no." Yet that's the issue in a case the ACLU and the law firm of Covington & Burling LLP recently filed in California, Chamorro v. Dignity Health. Our clients in that case include Physicians for Reproductive Health, a nationwide physician network, and Rebecca Chamorro, a pregnant woman living in Redding, Calif., who, with her doctor, decided that it was in her best medical interests to get a tubal ligation—or get her tubes tied—immediately following the delivery of her third child by C-section.
Although Rebecca's doctor would perform the tubal ligation, an incredibly safe, common procedure that is the chosen form of contraception for a quarter of women who use contraception, the hospital refused to allow him to do so. Even though getting a tubal ligation immediately after delivery (or postpartum) is the medical standard of care for that procedure, the doctor is being prevented by the hospital from providing Rebecca with the standard of care because the hospital follows religious directives put out by the U.S. Conference of Catholic Bishops, which prohibit most reproductive healthcare and characterize sterilization procedures like tubal ligation as "intrinsically evil."
Rebecca, like many other women we've heard from, was shocked. How could a hospital prevent her doctor from providing her with basic medical care based on the views of Catholic Bishops? Sadly, Rebecca's doctor was not shocked. Over the past eight years, Mercy Medical has refused to allow him—just one obstetrician in Redding—to perform postpartum tubal ligations for approximately 50 patients. Because Mercy Medical is the only hospital in Redding with a labor and delivery ward, women like Rebecca have few options; in fact, the closest hospital that will allow doctors to perform postpartum tubal ligations is more than 70 miles away.
Nor is this a problem at just one hospital in Redding. Over the past 15 years, Catholic-affiliated hospital chains, like Dignity Health, have aggressively and rapidly expanded. Dignity Health claims to be the largest hospital provider in California, and the fifth largest healthcare provider in the country. Nationwide, almost one out of nine hospital beds are in Catholic-affiliated hospitals. Most of these hospitals follow the Catholic Bishops' religious directives, even though national data show that 52 percent of ob-gyns working in these hospitals had conflicts with their hospital requiring them to follow the directives.
These hospitals are also not small or private or primarily charitable operations. Dignity Health's hospitals are licensed as general acute care hospitals in California, and they are open to the general public, the vast majority of which is not Catholic or does not live by the religious directives. Dignity Health claims to have posted a net income of $558 million in fiscal year 2015, based on revenues of $12.4 billion. Much if not most of this revenue comes from public funding. In previous years' tax filings, over 50 percent of Dignity Health's revenue was from Medicare and Medicaid payments alone. That does not even take into account the public funding Dignity Health receives through direct government grants, tax exempt bond financing, and tax exempt status as a nonprofit corporation.
Given the nature of corporations like Dignity Health, they should not be able invoke religious doctrine to discriminate, interfere in the doctor-patient relationship and deny women access to basic healthcare. As we explain in our complaint, California law prohibits corporate interference in the doctor-patient relationship, under a longstanding doctrine that recognizes that only licensed, medical professionals should be making decisions for patients—not corporations focused on their bottom line or, as here, imposing the views of the Catholic Bishops on women's bodies. And California law also explicitly recognizes that discriminating in the provision of pregnancy-related medical care is illegal sex discrimination.
Religious freedom is a fundamental value, but it does not entitle a major health care system to impose its views on patients who do not share them. Dignity Health hospitals serve a pluralistic population. In Redding, where Mercy Medical is the only hospital with labor and delivery specialists, women delivering babies are entitled to care in line with best medical practice. Dignity Health's claim of free exercise of religion is not supported by the state nor the federal constitution: no corporate entity has a right to insist that its medical staff provide substandard medical care, especially when funded by tax dollars.
Last week we were in court on a preliminary injunction motion, seeking to prevent Dignity Health from interfering in the care Rebecca's doctor wants to provide her—a postpartum tubal ligation. We unfortunately lost this round, which does mean that Rebecca won't be able to get the surgical procedure without undergoing a second surgery. But we are hopeful that the California courts will ultimately enforce the California law intended to protect patients and prohibit discrimination. Medical decisions should be between women and their doctors – there's no room in that equation for bishops.
Elizabeth Gill is a senior staff attorney with the ACLU of Northern California. This article originally appeared in the American Constitution Society blog.