Even in California: A Sneaky Threat to Reproductive Health
Aug 16, 2014
Page Media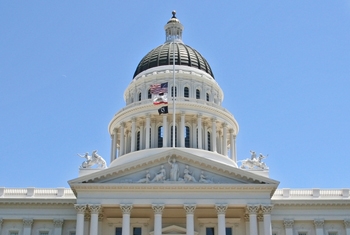 Running a hospital may not immediately spring to mind as a reproductive justice issue. But hospital decisions about what care to provide and how to provide it have huge implications for the health of the communities they serve. When hospitals are bound by religious rules instead of medical principles, it is a serious reproductive justice issue.
As outlined in the Miscarriage of Medicine report (which the ACLU co-authored with the MergerWatch Project), many of the largest health care systems in the country are Catholic-sponsored, and they are expanding rapidly, in part by acquiring non-Catholic hospitals. Here in California, we are not immune from this trend.
SB 1094, a bill that would strengthen the California Attorney General's oversight of hospital mergers, will be voted on by the Assembly this Monday, August 18. Please look up and email your Assemblymember to urge them to vote YES on SB 1094.
While there are not many mergers each year, they have a broad impact on community health. Post-merger, patients may be deprived of essential services, including many forms of reproductive health care and end-of-life care, because they are contrary to Catholic doctrine. We have seen hospitals throughout California jeopardize not just abortion but also vasectomies, emergency contraception for survivors of sexual assault, and treatment for ectopic pregnancy.
Religiously affiliated hospitals receive millions of dollars in public funds to perform a secular function: promoting community health. They are practicing medicine, not religion. They do not have the right to provide sub-standard care by inserting a religious gatekeeper between a doctor and a patient in need, thereby imposing theological views on people who do not necessarily share them. Reproductive health is central to women's equality, and we believe that no business - especially one supported with our tax dollars - may use religion as a license to discriminate.
We at the ACLU care deeply about religious freedom, as well as reproductive rights, and we are often called upon to balance these interests. Earlier this summer, I testified at a rulemaking hearing for the Office of the Attorney General in support of the AG's proposed regulations to strengthen oversight of these mergers, in conjunction with SB 1094.
We support strengthening the AG's oversight to make sure that communities are protected during hospital mergers, and to ensure that vital reproductive health services continue to be available to the communities that count on them.
Please look up and email your Assemblymember to urge them to vote YES on SB 1094 today!
Ruth Dawson is a Legal Fellow and Staff Attorney with the LGBT, Gender & Reproductive Justice Project at the ACLU of Southern California.