Every Californian Deserves Access to Affordable Birth Control
Aug 04, 2014
Page Media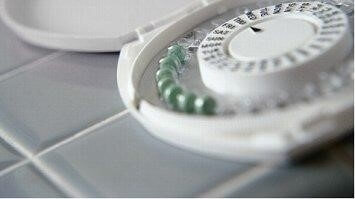 Two years ago, the Affordable Care Act's (ACA) contraceptive coverage rule went into effect. The federal law was meant to protect women's health by requiring health insurance carriers to cover all methods of contraception approved by the federal Food and Drug Administration (FDA) without cost sharing. However, in practice the ACA has been implemented inconsistently, creating barriers to access. If implemented, Senate Bill 1053, authored by California State Senator Holly Mitchell, would help protect women's health by building on existing federal and California state law to eliminate remaining restrictions on access to contraception.
The importance of access to contraception is undeniable. Contraception has enabled women to pursue higher education and advancement in the workplace. It has also contributed to healthier pregnancies and births, making ACA's contraceptive coverage rule a victory for both gender equity and women's health.
Despite its long-standing benefits to the overall health and equity of women's lives, low-income women struggling to make ends meet use birth control inconsistently because they cannot afford it. Backers of the ACA promised to make contraception accessible to more women by removing the significant barrier of financial costs but a lack of clarity in the legislation has led to inadequate and inconsistent implementation. For example, rather than following the prevailing medical standard of care and allowing a woman to choose her contraceptive method in consultation with her health care provider, some health insurance carriers are requiring women to try other methods first. Also, many health insurance carriers still fail to provide coverage for all-FDA approved contraceptive methods.
These problems increase the risk of unintended pregnancy, especially among poor women and teenage girls. They ultimately undermine the ACA's intent to protect women's health and promote equity by providing complete access to contraception.
SB 1053 will ensure that all Californians with health insurance have contraceptive coverage that is comprehensive, fair and consistent.
The California Assembly Appropriations Committee will vote on SB 1053 on August 6. Ask committee members to vote YES on SB 1053.
Novella Coleman is a staff attorney at the American Civil Liberties Union of Northern California.