Fort Bragg School District Must Reverse "I Can't Breathe" Shirt Ban
Dec 29, 2014
Page Media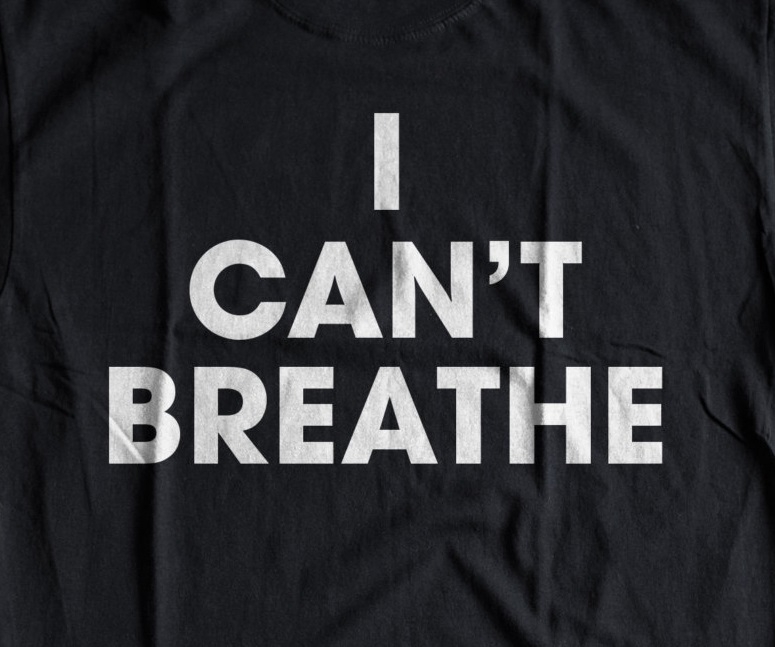 More than 40 years ago, students in Des Moines, Iowa planned to wear black armbands to school to protest the war in Vietnam. When their school district threatened to suspend them if they did so, they took their case all the way up to the Supreme Court.
In deciding Tinker v. Des Moines Independent Community School District, the U.S. Supreme Court was very clear – students do not "shed their constitutional rights to freedom of speech or expression at the schoolhouse gate." And this remains true today.
You would think that schools would understand this by now, particularly in California, where students' rights are protected not just by the state and federal constitutional protections for free speech, but also by state statutes that specifically require schools to respect their students' free speech rights.
Unfortunately, not all of them do. Just this week the Fort Bragg Unified School District banned participants and spectators at the holiday basketball tournament from wearing t-shirts that say "I Can't Breathe," a reference to the death of Eric Garner in police custody. To make matters worse, the District also prohibited people from taking any action to protest that decision at the tournament.
The decision to ban these t-shirts and other political statements or protests from the tournament violates the protections for free speech, and the attempt to suppress criticism of this decision is an even more gross violation of what is perhaps the most fundamental principle of free speech: in our constitutional democracy, the government cannot lawfully silence its critics.
Although all but one member of the boys' team from neighboring Mendocino High School submitted to the District's ban, the girls' team did not and was disinvited from the tournament.
This policy is unacceptable, and unconstitutional.
Today, we sent a letter to the Fort Bragg Unified School District asking that the District immediately stop this unlawful policy and allow players and spectators to wear t-shirts and other expressive items at the tournament.
We are also asking that the District immediately reinstate the Mendocino High School girls' basketball team into the tournament, since they were wrongfully excluded from the tournament due to their collective refusal to waive their constitutional and statutory rights to free speech in order to play in the basketball tournament.
Participating in our democracy by expressing opinions about matters of public concern is both a constitutional right and a fundamental part of our system of government. Educators should be encouraging students – most of whom will soon be voters – to learn about and involve themselves in our democracy, not censoring them or punishing them when they speak out. Unfortunately, more than 40 years after Tinker, some schools still seem not to understand this. I hope that this sad example of this will serve as a reminder to them of what the constitution and laws of our nation require.
Update: According to the Fort Bragg Advocate-News, the ban has been lifted!
"This is to advise you that the district will not prohibit spectators from attending the Fort Bragg USD basketball tournament because they may be wearing a T-shirt that may have an expressive message on it." Read more »
Michael T. Risher is a senior staff attorney with the ACLU of Northern California.