Fred Korematsu Lessons: The Price of an Executive Order, 75 Years Later
Jan 30, 2017
Page Media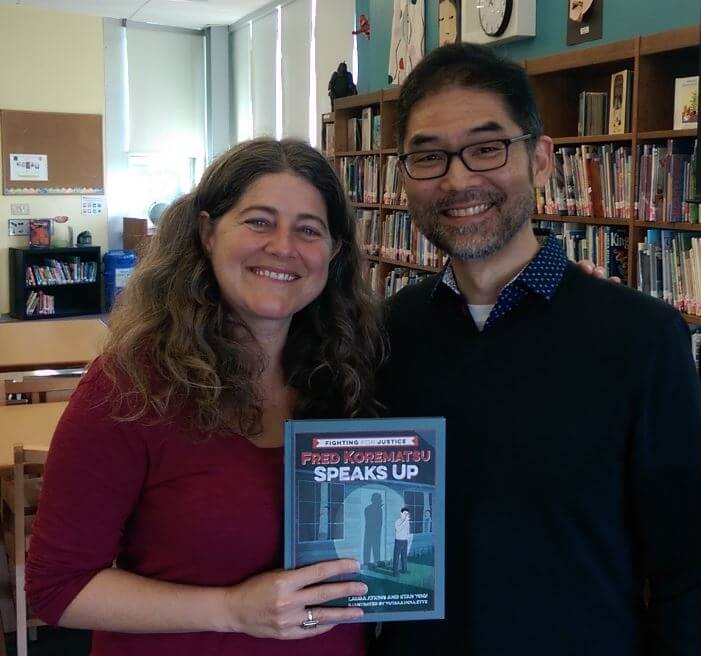 Monday, Jan. 30, 2017 is Fred Korematsu Day of Civil Liberties and the Constitution, established by the California legislature in 2010 to commemorate the ACLU of Northern California's client who was interned during World War II.
Sunday, Feb. 19, 2017 is the 75th anniversary of the signing of Executive Order 9066, which began Japanese Internment.
Fred Korematsu is one of my heroes. As a young man, he defied the government's World War II orders forcing Japanese Americans from the west coast into camps. The ACLU of Northern California represented Fred all the way to the U.S. Supreme Court which, in an infamous decision, accepted the government's contention of "military necessity" to imprison an ethnic group.
At the time, many Japanese Americans, including Fred's family, criticized him for challenging the government, leaving him an outsider in his own community.
After the Supreme Court upheld Fred's conviction, he felt as if he had lost his country.
In the post-war years, Fred rarely spoke about his case. Even his daughter and son only learned of it through their high school social studies courses.
Nearly forty years after his Supreme Court loss, researchers discovered documents proving that during the war government attorneys intentionally suppressed evidence favorable to Japanese Americans and argued to the high court that Japanese Americans' loyalty to the United States was suspect, even when they knew that was false.
A team of young mostly Japanese American attorneys provided Fred pro bono legal representation to reopen his case. Their hard work and the government's feeble defense convinced a federal judge in 1983 to overturn Fred's conviction.
He dedicated the final decades of his life to ensuring that others would not suffer the same unfair discrimination Japanese Americans endured during World War II.
He spoke nationally, urging listeners to stand up for Constitutional rights. His message became more vital after 9/11. He lent the weight of his name, with its echoes of the government imprisoning people for looking like the enemy, to 2003 amicus briefs on behalf of prisoners, including American citizens, being held without charges, representation, or trials.
Fred especially liked speaking to students. One of them was me. In 1983, soon after his judicial vindication, Fred visited UCLA. I attended his talk and was struck not only by his remarkable story but by his quiet dignity. He did not have a big personality. But he clearly was a strong man who spoke simply and with the power of someone who had withstood daunting challenges with great humility.
He believed it was important to educate as many people as he could about the United States government unfairly imprisoning Japanese Americans. In a soft but firm voice, he told audiences to ensure that the government does not strip the rights of unpopular minorities. "Stand up for what you think is right," he counseled.
I like to think that I'm following Fred's example by sharing his story with young readers through Fred Korematsu Speaks Up, a book I co-wrote with Laura Atkins, and with illustrations by Yutaka Houlette. The book is being released today, Fred's birthday and the annual Fred Korematsu Day of Civil Liberties and the Constitution.
This book is the first in the "Fighting for Justice" series, from Berkeley-based publisher Heyday, about civil liberties heroes and heroines. I'm delighted that Fred's story is launching the series.
His example is all the more timely and important now with threats to Muslims, immigrants, refugees, women, people of color, and LGBT people. Children and youth need to know that it's vital to organize and fight against unfairness.
Just as we all need to remember to speak up against injustice, as Fred did.
To order Fred Korematsu Speaks Up visit www.heydaybooks.com or ask your local bookstore.
Former ACLU of Northern California staff member Stan Yogi is also co-author with Elaine Elinson (former ACLU of Northern California Communications Director) of Wherever There's a Fight: How Runaway Slaves, Suffragists, Immigrants, Strikers and Poets Shaped Civil Liberties in California.