Fresno Looking for New Ways to House Discriminatory Practices
May 19, 2016
Page Media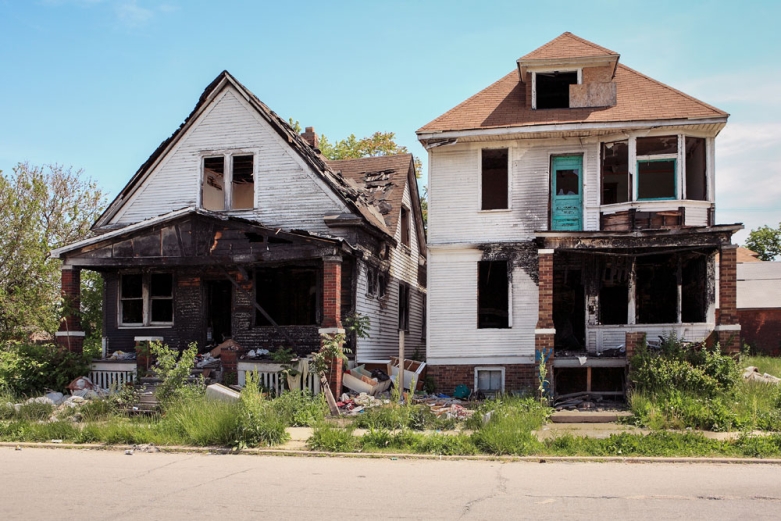 Update: The ordinance passed on the afternoon of May 19, 2016. The ACLU is still monitoring the situation.
The slum housing crisis in Fresno is a crisis of poverty and racism. It's the death of a 78-year-old man from pneumonia in an apartment complex with neither heat nor hot water. It's sewage-soaked carpets from broken toilets that landlords never fix. It's immigrant families who fear raising these issues with enforcement authorities for fear of repercussions. More than inconvenient or unpleasant, it's unlivable.
Yet today, the Fresno City Council will vote on overly broad and vague amendments to a proposed "nuisance" ordinance that opens the door to many kinds of discrimination and unfair enforcement against tenants and even just occupants.
The Fresno Bee reports in its current series on housing blight that half the residents in Fresno are renters. The Bee notes that "many [renters] are low-income people of color," such as Hmong, Latino, and Black residents – and that Fresno's housing discrimination, including the racist practice of redlining, has shaped Fresno "since the city's birth." Today, predatory landlords still take advantage of the fear, lack of information, and lack of mobility of renters, including immigrants and people with limited English.
By expanding what the city can punish as a nuisance violation, who the city could punish, and how, this ordinance invites racial profiling and draconian punishments on the people who are already hit the hardest by Fresno's housing crisis.
That's why we sent a first and second letter to the Fresno City Council responding to the now-revised ordinance, asking the council to make urgent changes before it votes today. While the council has made some important clarifications, even the latest version is filled with constitutional pitfalls, conflicts with existing statutory law, and bad public policy.
First, this proposed law could easily target survivors of domestic violence, by punishing "juvenile or domestic disturbances." Though the council made an important change by excluding "domestic violence calls for service," the ordinance is still entirely open to bias and interpretation in which calls can be cited.
It's a matter of life and death. Trans people are nearly two times more likely to experience domestic violence than other LGBTQ people, and trans women are also more likely to experience violence from police after a domestic violence incident. Black domestic violence survivors are criminalized from all directions, and Black women are "three times more likely to die at the hands of a current or former partner" than other women.
As our second letter asks: "If, for example, somebody calls the police to complain that people are arguing or fighting nearby but does not know that it is a domestic violence situation, does that qualify as a 'domestic violence call for service'?" Or will the law actually punish survivors of violence and their neighbors as a result? As it stands, this ordinance would only make the situation more dangerous for everyone involved, and sink more people into a broken criminal justice system.
Second, a ban on "loud" "verbal disturbances" and "unusual or unnecessary noise" is both unconstitutional and dangerously open to bias. For example, a family playing music that their neighbors have never heard could be considered "unusual or unnecessary"—and the city could fine them $50,000 for it. The death of Jordan Davis—a Black teen playing rap music on the way to the mall, whose killer apparently said "I hate that thug music" before shooting him—shows just how dangerous this ban could be.
Third, the ordinance could punish people for false complaints against them. Even if a neighbor called the police on you and the police find that no crime happened, the law may punish you.
If Fresno City Council doesn't step up to the plate and make these necessary changes, this ordinance will only make the city's housing crisis worse by punishing the people who suffer most from unlivable housing conditions.
It could charge already-vulnerable, low-income people exorbitant amounts of money. It could punish people who haven't committed any crime. It could target survivors of domestic violence and their neighbors who might try to help. It could effectively criminalize people of color.
This ordinance is dangerous, and it's an ineffective response to a very real and tragic housing crisis.
Everyone deserves safe and fair housing. We call on the Fresno City Council to address these concerns and revise the ordinance before voting.
Today, when the City Council meets, it's an opportunity for the Council to hear from you.
Together, let's work towards safe and fair housing, and a Fresno we can be proud of.
Abre' Conner is a Staff Attorney in the ACLU of Northern California's Fresno office.
Fresno busca nuevas formas de alojar prácticas discriminatorias
La crisis de las viviendas marginales en Fresno es una crisis de pobreza y racismo. Es un hombre de 78 años de edad que murió de neumonía en un complejo de apartamentos que no tenía calefacción o agua caliente. Son las alfombras empapadas de aguas negras provenientes de inodoros que no funcionan y que los caseros nunca arreglan. Son las familias inmigrantes que no se aproximan a las autoridades para abordar estas situaciones por temor a represalias. Más que inconveniente o desagradable, es inhabitable.
Pero hoy, el Cabildo Municipal de Fresno decidirá si aprobará una serie de enmiendas excesivamente amplias e imprecisas a una propuesta ordenanza para definirla como "molestia" que abre la puerta a muchos tipos de discriminación y a la aplicación injusta contra los inquilinos e incluso quienes solo ocupan la vivienda.
La publicación Fresno Bee reporta en una serie que trata del problema de la vivienda, que la mitad de los residentes de Fresno son inquilinos. El Bee señala que "muchos [inquilinos] son personas de color de bajos recursos", tales como residentes hmong, latinos o negros–y que la discriminación en materia de vivienda en Fresno, incluyendo la práctica racista de trazar líneas de demarcación, ha existido en Fresno "desde que nació la ciudad". En la actualidad, los caseros depredadores siguen aprovechándose del temor, falta de información y falta de movilidad de los inquilinos, incluyendo inmigrantes y personas que hablan poco inglés.
Al expandir lo que la ciudad puede penalizar como una violación por ser una "molestia", a quién puede penalizar y cómo, esta ordenanza invita al uso de perfiles raciales y a la imposición de castigos draconianos a las personas que de por sí son las más afectadas por la crisis de vivienda en Fresno.
Por eso enviamos una primera y segunda carta al Cabildo Municipal de Fresno respondiendo a la ahora modificada ordenanza y solicitando que el cabildo haga urgentes cambios antes de votar el día de hoy. Aunque el cabildo ha hecho algunas importantes aclaraciones, incluso la última versión está llena de trampas constitucionales, conflictos con el derecho escrito existente y políticas públicas deficientes.
Primero, la ley propuesta fácilmente puede afectar a los sobrevivientes de violencia doméstica, castigándolos por "disturbios juveniles o domésticos". Aunque el cabildo realizó un importante cambio excluyendo las "llamadas para solicitar servicios por violencia doméstica", la ordenanza todavía permite que las llamadas consideradas como infracción sean vulnerables a prejuicios y estén abiertas a interpretación.
Es un asunto de vida o muerte. Las personas trans son casi dos veces más susceptibles a experimentar violencia doméstica que otras personas LGBTQ y las mujeres trans son más susceptibles a experimentar violencia a manos de la policía después de un incidente de violencia doméstica. Los sobrevivientes de violencia doméstica que son de raza negra son criminalizados y las mujeres de raza negra son "tres veces más susceptibles a morir a manos de su pareja actual o expareja" que otras mujeres.
Tal como expresamos en nuestra segunda carta: ¿Qué pasa si, por ejemplo, alguien llama a la policía para quejarse de que alguien está discutiendo o peleando, pero no sabe si es una situación de violencia doméstica? ¿Califica la situación como una 'llamada para solicitar servicios por violencia doméstica' o castigará la ley a los sobrevivientes de violencia y a sus vecinos como resultado? De la forma como está escrita, esta ordenanza solo haría que la situación se tornara más peligrosa para todos los involucrados y haría que más personas ingresaran a un sistema de justicia penal que no funciona.
Segundo, prohibir las "perturbaciones verbales ruidosas" y el "ruido inusual o innecesario" es inconstitucional y puede abrir la puerta a prejuicios. Por ejemplo, si una familia escucha música que sus vecinos nunca han escuchado, esto puede considerarse "inusual o innecesario"—y la ciudad puede imponerle una multa de $50,000 por ello. La muerte de Jordan Davis—adolescente de raza negra que escuchaba música rap mientras se dirigía a un centro comercial, cuyo asesino aparentemente dijo "odio esa música de maleantes" antes de dispararle—demuestra lo peligrosa que puede ser esta prohibición.
Tercero, la ordenanza puede penalizar a las personas incluso cuando las quejas en su contra son falsas. Si un vecino te acusa con la policía y la policía determina que no se cometió un crimen, la ley puede penalizarte.
Si el Cabildo Municipal de Fresno no hace los cambios necesarios, esta ordenanza solo empeorará la crisis de la vivienda en la ciudad penalizando a las personas que son más afectadas por las condiciones inhabitables.
Personas que ya son vulnerables y que son de bajos recursos pueden tener que pagar multas exorbitantes. Puede castigar a quienes no han cometido ningún delito. Puede afectar a los sobrevivientes de violencia doméstica y a sus vecinos que solo tratan de ayudar. Puede, de hecho, criminalizar a las personas de color.
Esta ordenanza es peligrosa y es una respuesta ineficiente a una crisis de vivienda muy real y trágica.
Todos merecen una vivienda segura y justa. Solicitamos que el Cabildo Municipal de Fresno aborde estas inquietudes y modifique la ordenanza antes de votar.
Hoy, cuando el Cabildo Municipal se reúna, tendrás la oportunidad de que tu voz sea escuchada.
Trabajemos juntos por viviendas seguras y justas y un Fresno del que podamos sentirnos orgullosos.
Abre' Conner es abogada de planta de la oficina de Fresno de la ACLU del Norte de California.