It's Time for DHS to Get with the Program
Dec 10, 2014
Page Media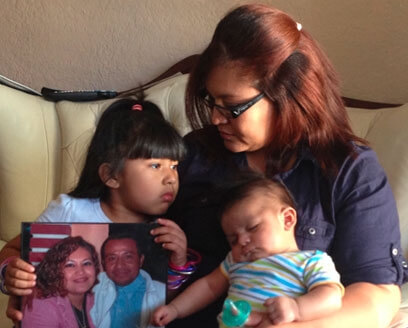 Last month President Obama announced his decision to shelter certain immigrants from deportation through executive action. This was a step in the right direction and a win for advocates and the immigrant community. But while we welcome President Obama's move, we're still concerned by the countless problems that continue to plague our immigration system.
Among these is the fact that to this date, certain asylum seekers are forced languish in immigration detention, at taxpayer expense, while they wait to move forward with their cases because the Department of Homeland Security (DHS) has chosen to ignore its rules guiding this process.
It's really quite simple. When someone is put in removal proceedings, but expresses fear of returning to her country of origin, the government must conduct a screening interview to determine whether she can proceed with her claims before an immigration judge. This is done through a "reasonable fear interview" conducted by an asylum officer and must happen within 10 days.
These are the rules – clear and simple. But, the government routinely delays these interviews for months and, in some cases, for over a year beyond the required 10 day period. The solution to the problem is straight-forward: the government should follow its own rules.
But since it has not, the ACLU Foundation of Southern California, the ACLU of Northern California and Heartland Alliance's National Immigrant Justice Center (NIJC) filed a lawsuit against the government last year. And just a few weeks ago, the court found that "the agency appears to have ignored the regulatory deadline altogether."
Here are some my favorite quotes from the order that denied the federal government's motion to dismiss our lawsuit and granted our plaintiffs nationwide class certification:
These declarations illustrate that the exceptional appears to have become the norm such that nothing about the agency's delay is due to anything of a "rare" or "unusual" nature.
Regardless of the stated reasons for adjusting its deadlines, however… the agency was not free to disregard that regulation.
Where, as here, an agency is alleged to have foregone any attempt entirely to comply with a binding regulation, its non-compliance is properly subject to review in the federal courts.
Julia Harumi Mass is a Senior Staff Attorney with the ACLU of Northern California.