My Name Is... Why the ACLU is at Facebook Today
Oct 01, 2014
Page Media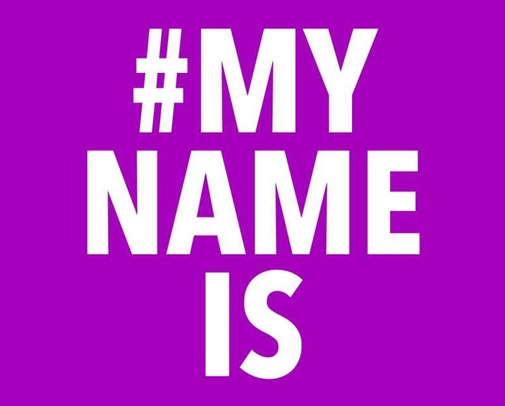 Today the ACLU is joining a broad coalition at Facebook's headquarters and urging the social network to allow users to speak in their chosen voice by fixing its flawed "real name" policy.
More than a billion people rely on Facebook to communicate and connect with friends, family and their communities. But people are being barred from their online lives simply for being, well, themselves.
The recent wave of account suspensions affecting the LGBTQ community based on the "real name" policy and the lack of process for fairly addressing discriminatory targeting underscores why it's time for Facebook to rethink its policies.
Facebook's "real name" policy has real implications for free speech and a big impact on the LGBTQ community. By requiring users to associate their accounts with a name that appears on a formal ID, people who prefer another name are forced to speak with the identity Facebook has decided is appropriate or else lose access to their Facebook profiles altogether.
This presents an unrealistic choice for transgender people with government IDs that do not yet match their preferred name, non-citizens without the necessary documents, or even teachers who want to use Facebook without worry.
While the policy's aim may be to increase civility and safety on the website, the result can be just the opposite for many LGBT people, domestic violence survivors, or political dissidents who feel they must use a pseudonym to protect themselves and their privacy.
But today's discussion is about more than "real names." It's about Facebook's responsibility to take the necessary steps to ensure users are treated in a fair and transparent manner.
This past month, Facebook's enforcement of the flawed "real name" policy blocked the profiles of many in the LGBTQ community. Previously, the inconsistent application of Facebook's "community standards" has taken down other LGBT content, such as a photo of two men kissing.
In another more ironic example of how these standards were enforced, the ACLU even had its own content improperly censored from Facebook. The ACLU had the means to reach out to Facebook and quickly get the content restored. But for the many users whose profiles are suspended for allegedly violating the names policy or community standards, the lack of a meaningful appeals process means they often end up silenced.
All people should be able to speak in the voice they choose, whether it's in the town square or on a Facebook user's wall (or even by "Liking" something). This is in line with our constitutional right to speak anonymously or with a pseudonym. Facebook should live up to its mission to "connect the world" by making sure that its policies do not disconnect people from each other. We think Facebook is ready to do the right thing. Perhaps they just need a poke from users.
Matt Cagle is the Technology & Civil Liberties Fellow at the ACLU of Northern California.