My Time as an Intern at the ACLU
Jun 23, 2014
Page Media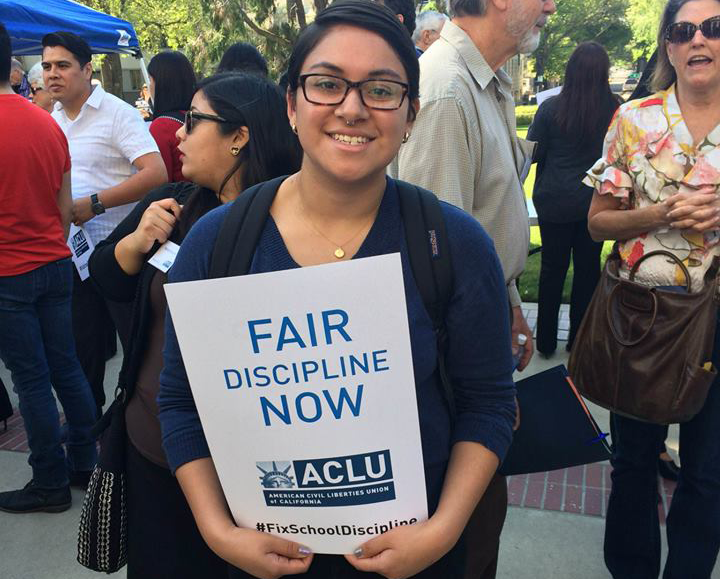 When you grown up in a city like Oakland it's easy to see the inequalities that permeate everyday life. I knew I wanted to be a part of eradicating some of those inequalities but I wasn't sure where to start. Luckily, I had the opportunity to attend Laney College and come to understand some of what I wanted to accomplish though I wasn't entirely sure how I wanted to accomplish it.
One day I walked into one of my classes to see that we had a guest speaker from the ACLU. Shanelle Matthews, the Communications Strategist from ACLU of Northern California, came to talk to our class about reproductive justice and activism around it. I was immediately caught by her drive and passion for the work and reached out to her afterwards in order to learn more about RJ and how I could get involved. After meeting with Shanelle and discussing my career goals and ideas about the role I would like to have, she suggested I participate in a communications and reproductive justice internship at the ACLU of Northern California. I immediately accepted.
Working at the ACLU was an eye opening experience for me. On my first day I was excited and a little nervous. Luckily I immediately felt welcomed by staff and it was evident that the office was filled with people who were committed to getting things done. Because I had little experience with communications and reproductive justice, save a few written essays and social media clicktivism, I was challenged by my assignments. However, alongside this challenge were strong feelings of support and encouragement. I was constantly reminded that I have all of the passion to create changes in society and the ACLU gave me the push and instruction to act on them.
One of my first experiences as an intern at the ACLU of Northern California was being included in a brainstorming session for the Student Success and Opportunity Act, then also known as AB 1266. It was thrilling to meet people from other organizations, introduce myself as an intern, and hear their words of support as well. During this meeting I was able to compile extremely helpful notes about what working in communications entails and talk to influential people about my goal to pursue public policy and social activism.
Later I was tasked with writing about a priority issue the ACLU is working on, the repeal of the Maximum Family Grant (MFG) rule. Working on this blog was also an enlightening experience. I received coaching from Shanelle but was given lots of space to communicate in my own voice and share my own insights. In addition to writing about the issues, I was tasked with supporting the social media work around it by contributing to the twitter campaign and participating in a tweet chat during Reproductive Freedom Week of 2014.
After a few weeks of researching the MFG rule and its effects on children in poverty in California, I had the chance to go to Sacramento and participate in the ACLU's annual Conference and Lobby Day to directly advocate to our Assembly Members and Senators about the bills that I support. It was incredibly insightful and made me more invested in the work that I was participating in.
All in all I am very appreciative of my experience as an intern here. From participating in important brainstorming sessions, reading and researching critical policy issues, drafting my own blog posts, and being physically active in advocating for policies. It was a truly educational experience and I definitely feel more prepared now to pursue a degree in public policy at Mills College in the fall.
Graciela Olguin is a forthcoming student at Mills College, and a former communications and reproductive justice intern at the ACLU of Northern California.