No Scarlet Letter for Undocumented Immigrants
Jun 04, 2013
Page Media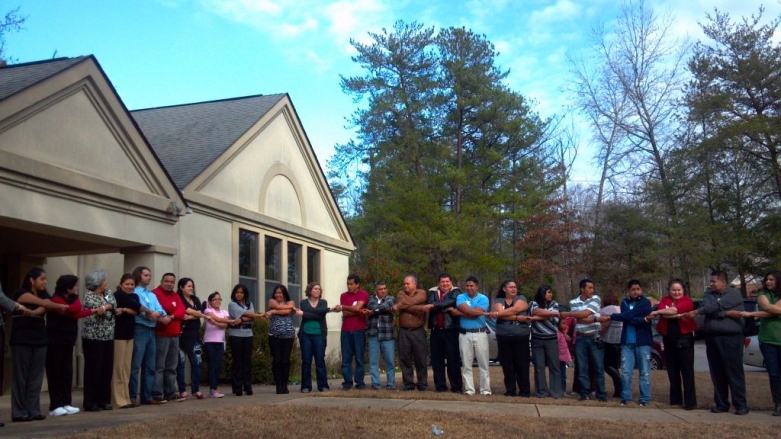 As an organizer with the ACLU, I can't help but feel immensely proud to see people participating in civic engagement and advocacy for the very first time. The power of that experience felt particularly real as I read the news of AB 60 passing the California Assembly last week the bill that would make obtaining a driver's license more accessible for all people living and working in California, regardless of immigration status. In particular, I thought of Alvar,* a man I met recently.
Alvar is a farmworker from Salinas, and a vital member of our agricultural worker population putting food on America's dinner tables. I met Alvar at the California Immigrant Policy Center's Immigrant Day at the State Capitol in Sacramento. Along with about 20 other Central Coast residents, he made the long drive up to join the ACLU's contingent to lobby on several different immigrants' rights bills, including AB 60.
The bill was dangerously close to an amendment that would have put a "special marking" on the drivers licenses of undocumented immigrants. In practice, this marking amounts to a scarlet letter that creates second-class citizens subject to unequal treatment by law enforcement agents. In a state with a population of more than 2 million undocumented immigrants who face undue harassment and unfair detentions and deportations, this is simply unacceptable.
AB 60 passed the assembly last week without the marking for undocumented immigrants, and I know that Alvar played a huge role in making this happen. In our very first meeting with the Governor's office, Alvar was hesitant to introduce himself, even with the assistance of a translator. While he eventually gave his name, he immediately leaned back from the table so that he could not be seen. We attended several other meetings where he participated in a similar manner.
All of that changed as we met with the office of Assemblymember Alejo. As staff from his office repeatedly told their very own constituents the very people who had worked to elect Assemblymember Alejo that the bill was going to include marked licenses for the undocumented, and that there was nothing they could do to stop it, Alvar found his voice. He bravely stood up and said, "I am a contributor to America's economy. I am a good person giving back to my community. And, I need a license so that I can work and take care of my family. Marked licenses will mark me and members of my community as second-class citizens."
AB 60 will now move to the Senate, and still has a long way to go before more Californians have access to driver's licenses, making all of us safer on the roads. We will stay vigilant against continued efforts to make this a marked license, probably with Alvar's help. As we do, I like to imagine the day that Alvar is finally able to obtain a driver's license. I am sure he will have the biggest smile in his ID photo, knowing the role he played.
* While I have changed names to protect Alvar's identity, I chose the name Alvar because it means "truth-speaker."
Tessa D'Arcangelew is an Organizer with the ACLU of Northern California.
UPDATE:
On September 12, 2013, AB 60 passed the legislature and headed for the governor's desk.