Preserving Our Cultural Rights At Graduation
May 24, 2023
Page Media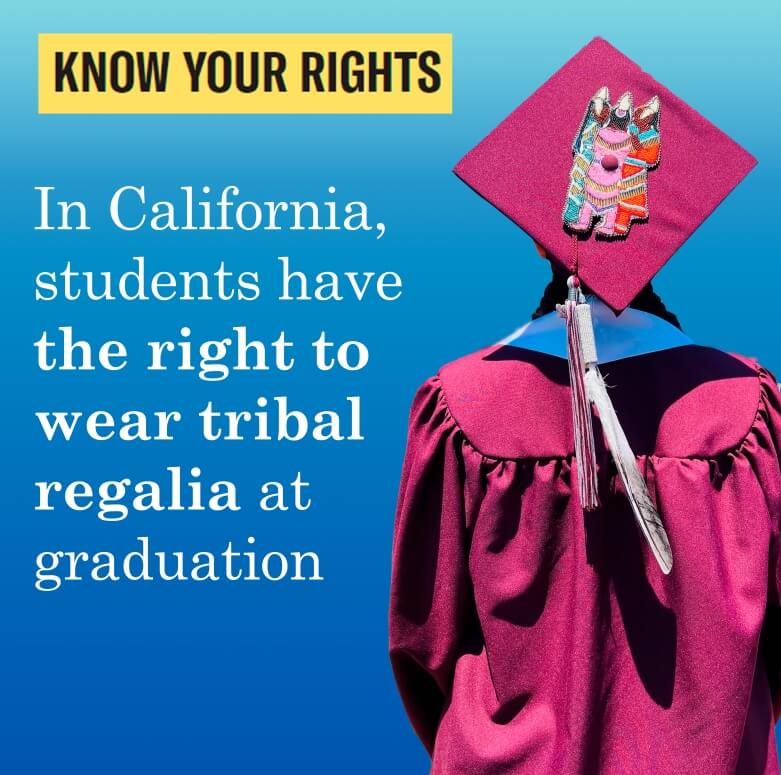 My name is Job, and I am a current high school junior in Los Angeles, California. I am Indigenous to Southern Guatemala, part of the K'iche' tribe. I will not be graduating this year, but I look forward to graduating with the class of 2024. 
I imagine myself walking up the stage and wearing my graduation gown accompanied with stoles from the programs and clubs I've loved and enjoyed every second of, and most importantly, wearing pieces that represent my culture as an Indigenous person. I imagine myself walking up that stage with a smile on my face, with patterns and symbols that have surrounded me throughout my life and when I visited my tribe back in Suchitepequez. I imagine myself with the stitch patterns I've seen back in Panajachel. I imagine myself representing the colors of the Quetzal. 
What is terrifying is that there is a chance that I, among other indigenous youth, will only be able to imagine wearing such meaningful regalia. Although we have the right in California to wear our tribal, religious, or cultural regalia at graduation, some schools still try to stop Indigenous highschoolers from doing so. Such restrictions deny us our ability to express ourselves and embrace our culture, further setting back the very few rights we have.
I believe that the right to wear regalia during graduation is part of the bigger picture for Indigenous people — every single right we are able to protect is a means of protecting ourselves and preserving our culture after generations of assimilation and genocide that still continues today. To non-Indigenous peoples, the simple act of wearing regalia might seem unimportant– but to people like me, it is everything for my people, my culture, and my existence in America. 
That is why I urge students, families, and educators to learn about students' rights under California Education Code section 35183.1, which protects a student's ability to wear such regalia during graduation ceremonies. Schools are not allowed to take our culture from us, and we should not let them get away with it. If they try, you can contact the ACLU, who will fight to make sure the school follows the law and lets you wear your regalia on your graduation day.