VICTORY! Richmond, CA Passes New Affordable Housing Law for Formerly Incarcerated People
Dec 20, 2016
Page Media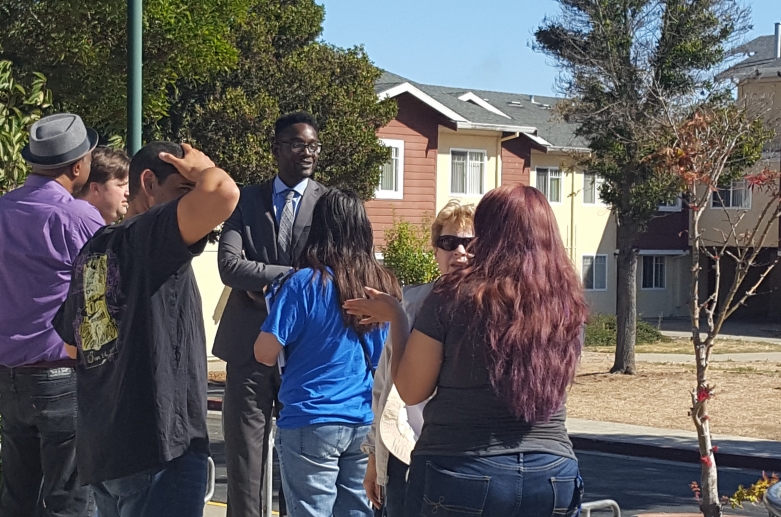 Finding affordable housing is tough. Finding affordable housing when you're returning home after serving time is nearly impossible. Last night, the Richmond City Council passed a historic law to protect the rights of people who are re-entering society and find themselves excluded from housing opportunities because of their criminal record.
Many people who have been convicted of a crime face consequences far beyond the length of their sentence. Formerly incarcerated individuals and those with criminal records face lifelong barriers against basic necessities and fundamental civil rights. Government policies routinely deny the right to vote, eligibility for employment, and access to secure and affordable housing—long after a person has served time for their crime.
Here in California, affordable housing providers frequently use "blanket bans" which categorically prohibit anyone with a criminal record from applying to rent an affordable housing unit, even when the applicant meets all other eligibility requirements. These illegal restrictions block the path to safe, permanent, and affordable housing for many otherwise qualified people. In Richmond, for instance, advocates documented policies that prohibited anyone with two or more misdemeanors at any point in their lifetime from applying for housing, and policies that automatically excluded any applicant with a prior felony. Under blanket bans like these, a 20-year-old vandalism conviction would be a barrier to affordable housing.
The historic "Fair Chance Access to Affordable Housing Ordinance," adopted last night, prohibits affordable housing providers in the city from using blanket bans and similar restrictions against individuals with records.
We congratulate Richmond for adopting this ordinance. We know that "blanket bans" and other similar housing restrictions reproduce the racial inequities of the criminal justice system—caused by racially biased policing and prosecutions—and bring them into the affordable housing market. These bad policies therefore have an especially discriminatory effect against African American and Latino rental applicants. This kind of racially discriminatory effect violates the federal Fair Housing Act—a historic 1964 Civil Rights law that prohibits discrimination on the basis of race in the rental of housing, even when that discrimination is unintentional.
The Adoption of Richmond's Fair Chance Ordinance makes Richmond one of only a handful of cities nationwide, including San Francisco, to take steps to support a smooth reentry and reintegration process for those returning home after incarceration. The new law will provide all applicants with criminal records a fair chance at realizing their civil right to safe and secure housing—and will have a particularly necessary impact on African-American and Latino renters facing discrimination. This is a movement that is small but growing, and we're pleased to see Richmond at the forefront.
Learn more: read the letter sent by the ACLU and partner organizations, urging Richmond to approve the Fair Chance ordinance.
Nayna Gupta is the Racial Justice Project Fellow with the ACLU of Northern California.