Young Minds Should Be Filled With Knowledge, Not Chemicals. Pesticide Spraying Must be Regulated.
Dec 07, 2016
Page Media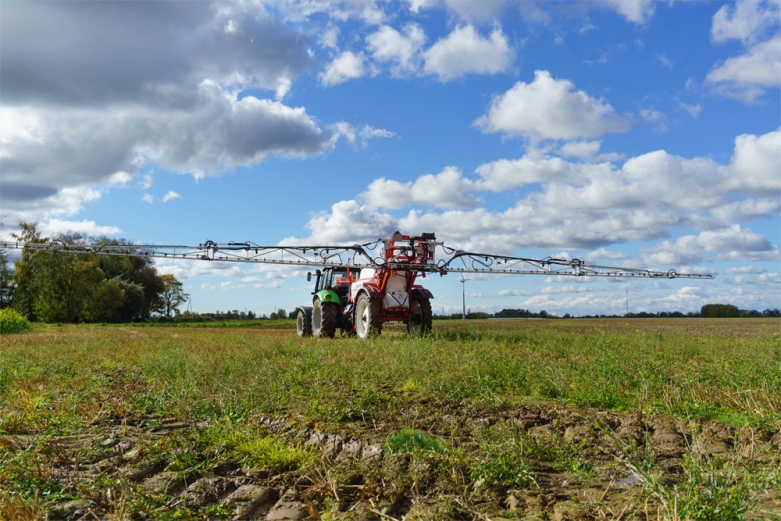 Almost 30 years ago, a study showed that people of color were more likely to live near incinerators. Since then, the dangerous conditions and exposure to environmental dangers have gotten worse. In California, CalEnviroScreen data recently demonstrated that race and environmental harms are directly correlated. Considering this, it's alarming to think that a California agency that has the opportunity to minimize the harmful environmental exposure of pesticides to students of color, is instead suggesting weak protections.
There should be an easy solution – protect students from pesticides. But some growers seem to be more worried about crops than kids and don't want the lax regulations to change.
Currently, the California Department of Pesticide Regulations (DPR) allows growers to spray extremely close to schools. So it was good news when DPR recently proposed regulations for the spraying of pesticides near school sites to better protect school children and staff. Unfortunately, they don't go far enough to protect students in the most vulnerable districts.
Parents and guardians send their children to school expecting to worry about grades, not health conditions. Children can end up with autism, cancer, or lower IQ scores, all because growers want to spray pesticides close to schools. It's a known fact that pesticide exposure is linked to childhood health harms. Once harmful chemicals are sprayed, they can drift to schools and stay on school campuses for days at a time. It's also well documented that Latino children are more likely to be exposed to pesticides. Latino students are nearly twice (91 percent) as likely to attend a school near the heaviest pesticide use as their white peers. Yet gaps in protections continue to disproportionately expose thousands of Latino students to pesticides.
The proposed regulations would establish a quarter-mile buffer zone around public schools and certain daycare centers between the hours of 6 am and 6 pm Monday through Friday. And DPR's regulations allow schools to decide not to tell parents and students about spraying that is happening near their school. That's unfair. So advocates have asked for a one-mile buffer zone and 24 hour protections. All students, including charter and private school students, need full-time protections and a safe learning environment.
The ACLU of California along with El Quinto Sol just sent a letter of public comment with community support to DPR requesting stronger restrictions than those proposed. We need regulations that will give a strong guarantee that the children of the Central Valley and other agricultural areas are safe from the dangers of pesticides.
To be sure, the regulations can be a great step to help create safe schools. But when considering DPR's mission to protect human life, the agency must consider that students of color deserve equal protection. DPR has the opportunity to reduce unnecessary health harms and minimize pesticide exposure that harms students of color.
It's time to school DPR on the importance of protecting ALL students from these dangerous conditions.
Want to help?
Tell DPR to Raise the Bar by writing a public comment asking for strong protections for students.
Meet community groups, including El Quinto Sol, in Sacramento December 8, 2016 at 12:30pm to hand deliver public comments to DPR.
Tell your County Ag Commissioner that you want strong protections for students in your county, and that DPR should implement strong protections.
Abre' Conner is a staff attorney with the ACLU of Northern California based in the Central Valley.