Campaign to Change The Name
"Squaw" (in recognition of the harm this term represents, we will use "sq**w" from here on) is a profoundly offensive term that epitomizes the racism and sexism Native American women face. It has no place in our vocabulary, much less as the name of a place!
Despite overwhelming community support for a new name for their town, the Fresno County Board of Supervisors has so far refused to work with local Indigenous leaders to change this derogatory name.
Image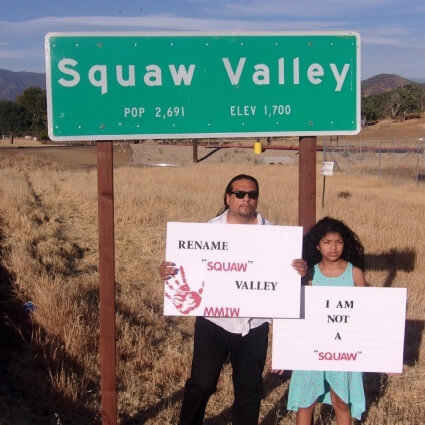 ACT NOW: SUPPORT THE CALL TO CHANGE THE NAME
The ACLU is collecting signatures on behalf of the Rename S Valley Coalition. The Coalition is chaired by Roman C. Rain Tree (Dunlap Band of Mono & Choinumni), a lifetime resident of Fresno County.