Article Media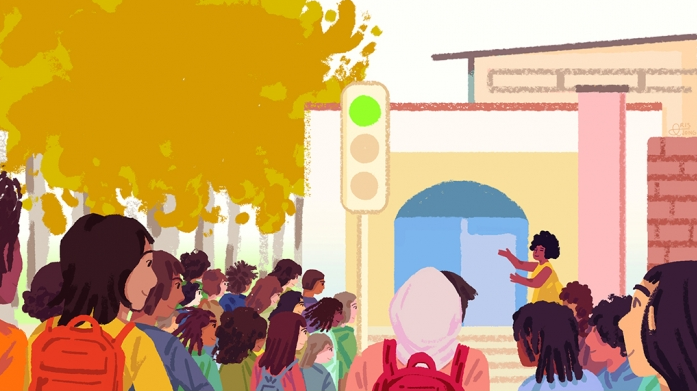 Coachella Valley - By a unanimous vote, the Coachella Valley School Board has adopted a policy to protect immigrant students and their families, as urged by the ACLU of California and Building Healthy Communities of Coachella Valley.
"This policy provides clear steps our schools can take to protect our children and we commend the board for approving it," said Linnea Nelson, education equity attorney for the ACLU of Northern California. "Sanctuary polices make clear to families that districts will stand up for their communities and protect sensitive information from law enforcement."
Coachella Valley is the first district to adopt the ACLU of California's Sanctuary Schools Campaign model policy in its entirety, though the Riverside and LA Unified School Districts have adopted policies based on the model.
"This is the strongest policy we've seen to date to ensure equal educational opportunity for all students," said Hannah Comstock, Loyola Law School Postgraduate Public Interest Fellow at the ACLU of Southern California. "This is an important step toward schools becoming sanctuaries for all students, regardless of race, ethnicity, religion, or immigration status."
Coachella Valley has a large number of students whose immediate and extended family members fear law enforcement. This leads to an overwhelming sense of fear for students and may affect learning.
"Every student in California deserves an equal and equitable educational opportunity," said Sylvia Torres-Guillén, ACLU of California's director of education equity. "In light of the current administration's attacks on protections for immigrant communities, we must commit to protecting our students and their families."