Article Media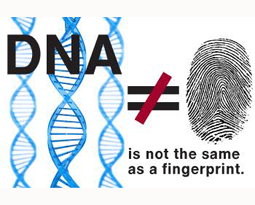 Today the ACLU of Northern California's Michael Risher will be arguing in front of an 11-judge panel of the Ninth Circuit in Haskell v. Harris, which challenges California's mandatory DNA collection at arrest law.
"People who have never been charged with a crime shouldn't have their DNA put in a government database," said Michael Risher, staff attorney at the ACLU of Northern California.
The ACLU of Northern California filed a lawsuit in federal court on Oct. 7, 2009 seeking to stop California's policy of mandating that DNA is collected from anyone arrested for a felony, whether or not they are ever charged or convicted. The policy is a result of Proposition 69, which was enacted by voters in 2004 and went into effect on Jan. 1, 2009.
Oral argument begins at 2pm today, Monday Dec. 9, in Courtroom One of the James R. Browning Courthouse, at 95 7th Street in San Francisco. Risher will be available for comment outside the court building along 7th Street immediately following the oral argument.