Article Media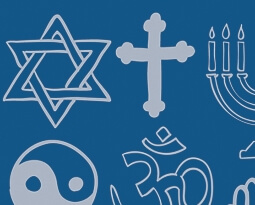 FRESNO - Today the ACLU of Northern California filed a religious liberty lawsuit against the Fresno County Sheriff over a policy that denies people held in Fresno County jails access to food that complies with their religious dietary restrictions.
Several Jewish people held in Fresno County jail contacted the ACLU after the jail denied their request for kosher food, which is an important part of their religious practice.
"Jails and prisons can't violate an inmate's religious liberty," said Novella Coleman, a Fresno-based staff attorney for the ACLU of Northern California. "When a certain diet, such as keeping kosher, is part of an inmate's religious practice, jails need to make sure they don't stand in the way."
State and federal law require jails to provide inmates with religious diets that accommodate their religious beliefs. The Fresno County jail, however, is violating the law by requiring inmates to prove not just that their religious beliefs are sincere but also that their beliefs and practices conform to the government's view of what religion should be. The jail's policy impacts people of various faiths.
In one instance, the jail denied a kosher diet to one Jewish man because his mother was not Jewish.
In another, the jail refused the request because the man was not affiliated with a local synagogue. The jail brought in a local rabbi who met with the man and confirmed he was indeed Jewish. The jail finally accommodated the inmate's request for kosher food – in accordance with his religious practice – 147 days after his initial request.
The jail has also denied requests for kosher meals to people who had converted to Judaism, without even trying to determine if a kosher meal is a part of their current religious practice.
The lawsuit seeks injunctive relief to end the Fresno County jails' problematic policy and allow inmates access to food that complies with their religious practice. The suit was filed in Superior Court in Fresno County.