Article Media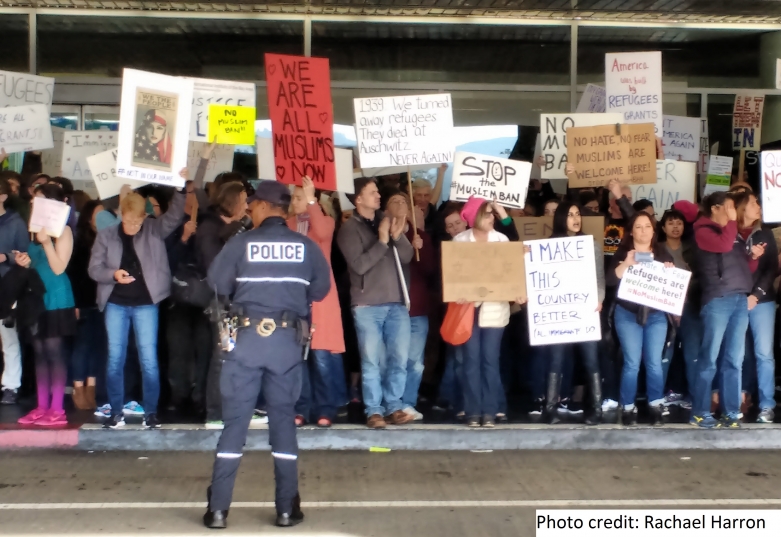 Today's ruling is reason to celebrate. If the court had granted the Trump administration's request, U.S. citizens, residents, and their family members here and across the world would have once again been facing chaos and uncertainty. The Trump administration was unable to show the court a real need to immediately reinstitute the Muslim ban.
As the Attorneys General for Washington and Minnesota move forward with their case, the ACLU will continue to fight this discriminatory Muslim ban and stand against the federal government's divisive and unconstitutional policies. The president's Executive Order dishonors our values as a nation and is wreaking havoc in the lives of everyday people. We are a diverse society. Muslim Americans, immigrants and U.S.-born alike, are part of the fabric of this nation.
For the time being, this ruling has the following implications:
People who have visas and are from the seven targeted countries can continue to enter the United States.

The U.S. refugee admissions program – including the admission of Syrian refugees – continues.

The U.S. refugee admissions program can't prioritize one religion over another as it makes its decisions.
The ACLU's case in the Northern District of California, Al-Mowafak v. Trump, continues. In addition to challenging the Executive Order, the ACLU and co-counsel — Keker Van Nest & Peters LLP — are challenging the State Department's Jan. 27 revocation letter, which revoked an estimated 60,000 to 100,000 visas. As the Washington case moves forward, we will continue to litigate on behalf of our clients in California.