Article Media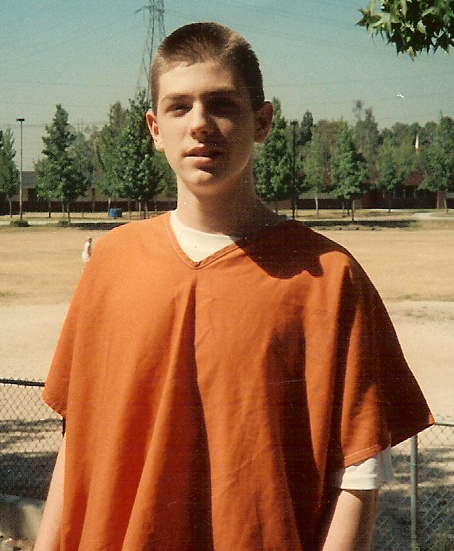 San Francisco - The ACLU of Northern California today asked the Supreme Court of California to provide justice to people unlawfully sentenced as teenagers to life in prison without the possibility of parole.
The ACLU submitted a habeas corpus petition on behalf of Leif Taylor, who was sentenced under harsh laws enacted in the 1990s to die in prison for a crime committed when he was 16. Taylor was convicted of killing a man during the theft of a bicycle in 1993. Now 39, he is just one of about 250 people who may be entitled to resentencing.
In 2014, the California Supreme Court held that for 20 years lower courts had misconstrued state law in favor of life without the possibility of parole sentences– as opposed to 25 years to life – for minors convicted of murder with a special circumstance. The court also held that lower courts had erred by failing to sufficiently consider the youth of the offenders and their capacity for change.
"This harsh and unconstitutional sentencing scheme was essentially throwing children away forever," said Michael Risher, a senior staff attorney with the ACLU of Northern California. "Now that the Supreme Court has ruled it was unlawful, these people deserve a fair opportunity to show that they should be resentenced."
The ACLU is seeking a hearing for Taylor, who is currently confined in Centinela State Prison, so that he can show that he should be resentenced to 25 years to life. The petition also asks the court to clarify how the other 250 people who were improperly sentenced in California can access attorneys to help them file for resentencing under the correct interpretation of the law.
Efforts to aid in filing habeas petitions on behalf of these inmates have been made by law school clinics, pro bono attorneys and public defenders. But the vast majority still don't have representation and are not able to effectively represent themselves. Although a 2013 California state law promises some juvenile offenders a chance to be resentenced to 25 years to life if they can show remorse and prove rehabilitation, it does not provide them with lawyers.
"The courts have said we must end the draconian practice of locking up children and throwing away the key in all but the rarest of cases," said Risher. "We must remove the structural barriers so that we can begin to undo the damage. After years in prison, we can't expect them to navigate the legal path on their own."
California has the highest number of people serving life without parole sentences for crimes committed as children and the racial disparities are alarming. African Americans are serving the sentence at a rate that is 18 times higher than that of whites, according to a Human Rights Watch report, and Latino youth at a rate five times higher.
The petition, which amends a petition that Taylor filed on his own, was filed with the California Supreme Court in San Francisco.