Article Media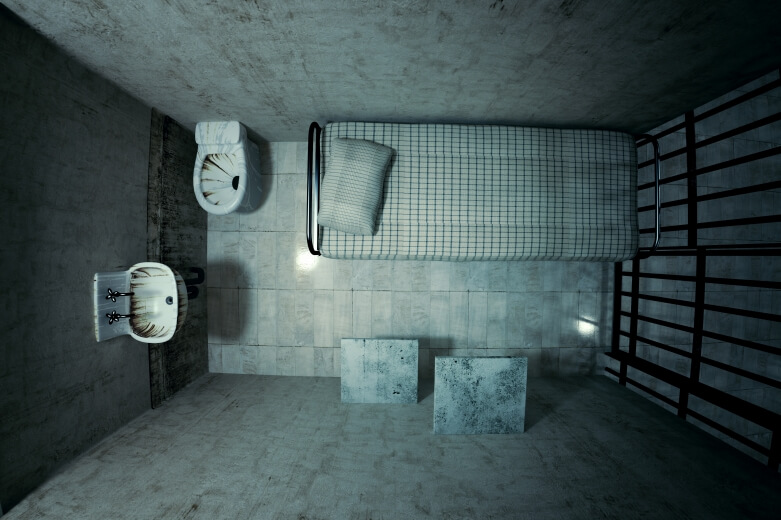 Today the ACLU of Northern California and the law firm Sullivan & Cromwell LLP filed a lawsuit against California's Department of State Hospitals (DSH) and Department of Developmental Services (DDS), charging that the two agencies are leaving defendants with disabilities in dangerous jail environments, denying them treatment and their right to due process.
The suit was filed on behalf of family members of criminal defendants who – despite being declared incompetent to stand trial due to having psychiatric or intellectual disabilities – were not transferred out of jail in a timely manner, with devastating consequences.
Under state and federal law, people who lack the ability to understand the nature of criminal court proceedings cannot be tried or sentenced. DSH or DDS must transfer them out of jail in a timely manner so they can be evaluated and treated, and in some cases, regain the ability to participate in court proceedings and address their charges. But in California, these defendants wait several months – sometimes over a year – before they are transferred to a treatment facility.
"These delays are cruel and unconstitutional, and warehousing these defendants in jail does great harm to individuals and families across California," said ACLU of Northern California Senior Staff Attorney Michael Risher.
Plaintiff Nancy Leiva watched helplessly as her son, whose name is withheld for privacy, was subjected to the consequences of these delays. He was declared incompetent to stand trial due to having an intellectual disability in 2012, but instead of being transferred immediately to a DDS facility, he waited for eight months in Los Angeles County Jail before he was finally admitted to the treatment facility. While waiting to be admitted to the DDS facility in Porterville, he was raped multiple times by another inmate. Even when the jail was made aware of the assaults, they did not provide him with any emergency psychological therapy and he currently has PTSD as a result.
The system also failed plaintiffs Kellie and Kimberly Bock. After the court found their father Rodney Bock incompetent to stand trial because of severe mental illness, his mental health deteriorated further while waiting in Sutter County Jail for a transfer to a state hospital. Because he was denied proper treatment, Mr. Bock became unstable and erratic, injuring himself and experiencing hallucinations. The jail was ill-equipped to provide him with the treatment that he needed and was legally entitled to. Mr. Bock hanged himself in his cell while waiting to be transferred to the state hospital.
"While these vulnerable defendants wait for transfer to treatment facilities, they're stuck in a tragic limbo," said Risher. "They're not receiving any treatment that would enable them to stand trial, and defendants often end up serving much more jail time than they would have under normal circumstances."
The ACLU is demanding that the Department of State Hospitals and Department of Developmental Services eliminate delays and find a sustainable solution to what has been an on-going problem. Defendants that have been declared incompetent to stand trial should be picked up within a week of DSH or DDS receiving transfer paperwork.
The case was filed in Superior Court in Alameda County.
Learn more
Stiavetti, et al. v. Ahlin, et al. lawsuit updates
Download the complaint (Jul. 29, 2015)