Article Media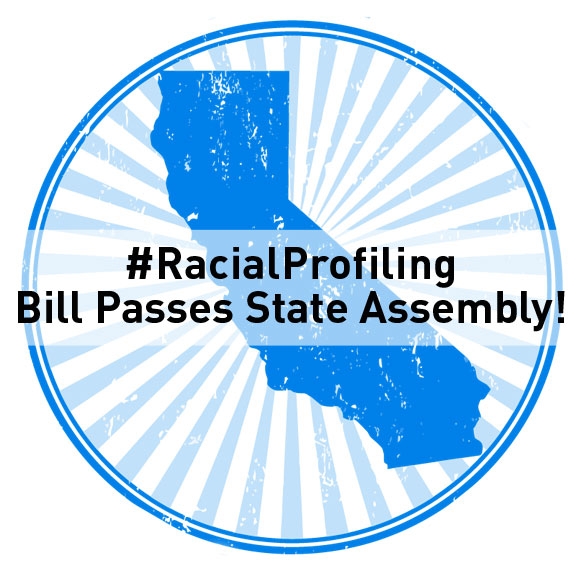 SACRAMENTO--Today the state Assembly approved a police reform bill that would collect basic information about encounters the police have with Californians. Assembly members voted 41 to 23 to pass Assembly Bill 953, Law Enforcement: Racial Profiling.
The bill, introduced by Assemblymember Shirley Weber (D-San Diego), will now make its way through the California Senate.
"Recent incidents have forced us to confront some ugly truths about the persistence of racial bias in law enforcement. One of our best defenses is information. Currently, this information on these incidents isn't provided publicly in a comprehensive way. The goal of AB 953 is to rectify that," said Assemblymember Weber.
To date, the state of California does not collect, analyze, or make available information about who the police, stop, search or even shoot. An independent analysis of officer-involved killings found that California leads the nation in the number of deaths so far this year.
"Our communities have lived experiences with biased policing – ranging from racial profiling, to excessive, and sometimes lethal, use of force. This inevitably breeds distrust in law enforcement, which in turn undermines the safety of all Californians," said Patrisse Cullors, Founder and Board Member of Dignity and Power Now.
Research has shown that race plays an unconscious role in everyone's decision-making, particularly in split-second decisions on perceived crime and danger.
"AB 953 is the minimum we can do to address the crisis we face when it comes to biased policing and the disparate treatment of people of color," said Rosa Cabrera Aqeel, Legislative Director with PICO California.
If approved, AB 953 would:
Update the definition of identity profiling to include other demographic characteristics, such as gender and sexual orientation;

Require that California law enforcement agencies uniformly collect and report data on stops, frisks, and other interactions between their officers and the communities they serve.
AB 953 is co-sponsored by the ACLU of California, Asian Americans Advancing Justice – Sacramento, Dignity and Power Now, PICO California, Reform California, and Youth Justice Coalition.