Article Media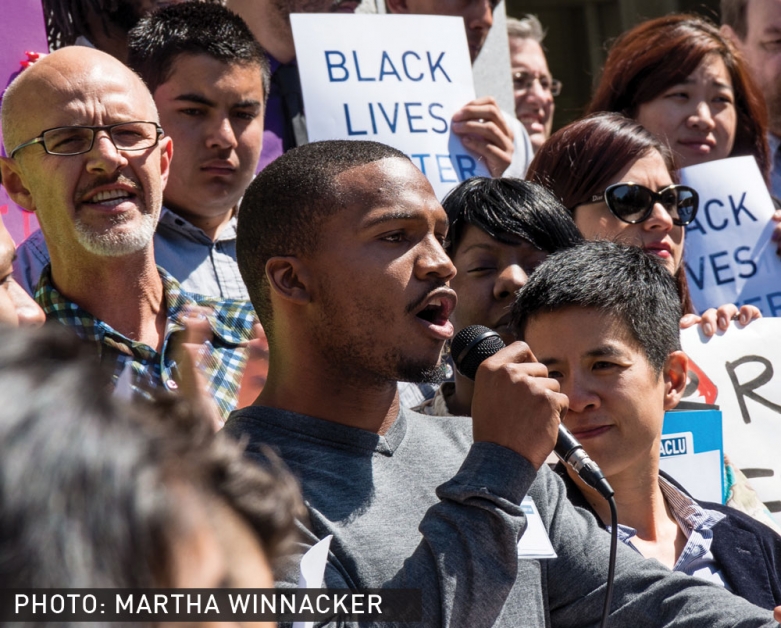 Sacramento – Today Assembly Bill 953, Law Enforcement: Racial Profiling, made it out of the Senate Committee on Public Safety. AB 953, one of over 20 police reform laws proposed this year, was introduced by Assemblymember Shirley Weber (D-San Diego) to curb racial and identity profiling in California.
Testifying before the Senate Committee on Public safety today, Aaron Harvey recounted his experiences with racial profiling and excessive use of force at the hands of San Diego law enforcement. Mr. Harvey has been stopped by law enforcement nearly 50 times, without a criminal history.
I know that the insane number of interactions I have had with law enforcement is a direct result of racial profiling. These countless illegal searches and seizures I have endured have degraded me as a human and violated my civil rights.
- Aaron Harvey
Andrew Clark, Director of Connecticut's Racial Profiling Prohibition Project, also made the case for AB 953. Connecticut has data-collection requirements and advisory board similar to those proposed under Weber's bill.
"Moving from anecdotal data to empirical data on police stops is extremely important in addressing police legitimacy concerns. In Connecticut, what was initially thought to be a burdensome and expensive undertaking turned to be anything but," said Mr. Clark. "A minimal investment of time and resources has allowed for a significant building of police-community relations. I encourage California to take similar steps."
Weber's bill is one of the last few proposals standing after the law enforcement lobby flexed its political muscle, even as the country reels from several recent high-profile killings of unarmed people of color. An independent analysis of officer-involved killings recently found that California leads the nation in the number of deaths so far this year.
"Recent incidents have forced us to confront some ugly truths about the persistence of racial bias in law enforcement. One of our best defenses is information about who is stopped by police and why. Currently, information on these incidents isn't provided publicly in a comprehensive way. The goal of AB 953 is to rectify this so we can make policies with the best information possible," Weber said.
If approved, AB 953 would:
Update California's definition of racial profiling to be in line with federal recommendations by including other demographic characteristics, such as gender and sexual orientation;
Require that California law enforcement agencies uniformly collect and report data on stops, frisks, and other interactions with the communities they serve; and
Establish an advisory board to analyze stop data and develop recommendations to address problems with disparate policing where they exist.
AB 953 is co-sponsored by the ACLU of California, Asian Americans Advancing Justice – Sacramento, California State Conference of the NAACP, Dignity and Power Now, PICO California, Reform California, and Youth Justice Coalition.