Article Media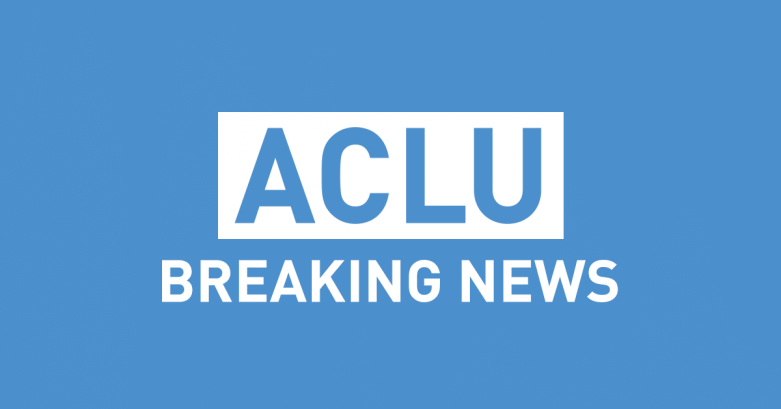 San Francisco, CA – The Supreme Court will review the challenge to President Trump's Muslim ban, and will keep the ban from taking effect in the interim as to individuals who have a connection to the United States.
The American Civil Liberties Union, ACLU of Maryland, and National Immigration Law Center are challenging the ban on behalf of HIAS, the International Refugee Assistance Project, the Middle East Studies Association, and individuals affected by the ban. The Fourth Circuit Court of Appeals found the ban unconstitutional in May, affirming a March decision from the federal district court in Maryland, and prompting the government's appeal.
Omar Jadwat, director of the ACLU's Immigrants' Rights Project, who argued the appellate case, said today:
"President Trump's Muslim ban violates the fundamental constitutional principle that government cannot favor or disfavor any one religion. Courts have repeatedly blocked this indefensible and discriminatory ban. The Supreme Court now has a chance to permanently strike it down."
The ACLU in California, with the law firm Keker, Van Nest & Peters, LLP represent plaintiffs in a case challenging the Muslim ban in the district court for the Northern District of California, Al-Mowafak v. Trump. These groups remain ready to act on behalf of Californians impacted by the ban and will monitor the government's compliance with the ruling. "We will be vigilant in the coming days and weeks, working with partners to identify and challenge instances where people with ties to California—including relatives of Californians seeking to enter with tourist visas and refugees who have been sponsored for resettlement in California—are denied entry," said Julia Harumi Mass, senior staff attorney for the ACLU of Northern California. Jewish Family and Community Services-East Bay (JFCS-EB) is a plaintiff in Al-Mowafak v. Trump that works with arriving refugees who have relatives in the local community. "We joined this legal challenge to protect the ability of refugees we work with to enter and obtain protection in the United States, and we will continue to do everything we can to serve these individuals," said Avi Rose, executive director of JFCS-EB.
The order is at: https://www.aclu.org/legal-document/international-refugee-assistance-project-v-trump-supreme-court-order-cert-petition
This statement is at: https://www.aclunc.org/news/supreme-court-hear-trump-muslim-ban-challen…
More information about this case is at: https://www.aclu.org/cases/international-refugee-assistance-project-v-trump
For information about the differenent iterations of the Muslim Ban, see out interactive timeline: https://www.aclunc.org/sites/muslim-ban/index.html?utm_source=aclunc&ut…