Know Your Rights: The TRUST Act
Jan 01, 2014
Page Media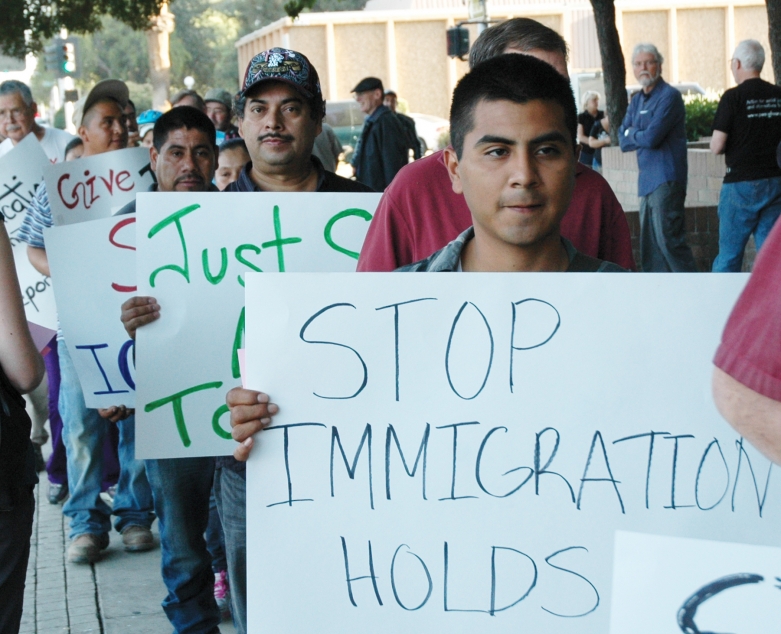 Starting January 1, 2014, a new California Law limits local jails from holding people for extra time just so they can be deported. This law is called the TRUST Act.
Remember!
When talking to or in front of law enforcement, anything you say can be used against you—don't talk about your immigration status, citizenship, when or how you came to the US, or where you're from. (Not intended as legal advice.)
When local jails can & cannot detain you on an "immigration hold"
What is an immigration "ICE hold"? A request from immigration that a local jail continue to hold a person even though that person should be free to leave jail as far as their criminal case goes.
You CANNOT be held for immigration
If you are arrested for or convicted of a minor offense (traffic offenses, trespassing, resisting arrest, or others).
A domestic violence arrest is not enough for you to be held for immigration.
For driving under the influence (DUI), you cannot be held for immigration on a misdemeanor (minor) arrest or conviction.
You CAN be held for immigration if
You have a prior conviction for:
- Most felonies. This includes convictions for felony DUI and felony domestic violence.
- Most higher-level misdemeanors, if you were convicted in the last 5 years. These crimes can also be charged as felonies, 

and include assault, battery, sexual abuse, child endangerment, and robbery.


- Certain convictions from a federal court. (Some, but not all, "aggravated felonies" as defined by immigration law)
You are charged with (but not yet convicted of) most felonies listed in the TRUST Act, and you have seen a judge, who has decided there is enough evidence (known as probable cause) to go forward with the charges.

You are on the California Sex & Arson Registry;

You have a federal felony arrest warrant.
How to get help
If you are arrested in San Francisco or Santa Clara County, local policies provide even stronger protection. If you or a loved one think you have been wrongly held for immigration, please call 415-621-2488 (760-239-7959 in San Diego).
Brought to you by the ACLU Foundations of California, Asian Americans Advancing Justice - Asian Law Caucus, California Immigrant Policy Center, and National Day Laborer Organizing Network.