Civil Rights Complaint on Behalf of Malaika Singleton Against the TSA
Jan 12, 2015
Page Media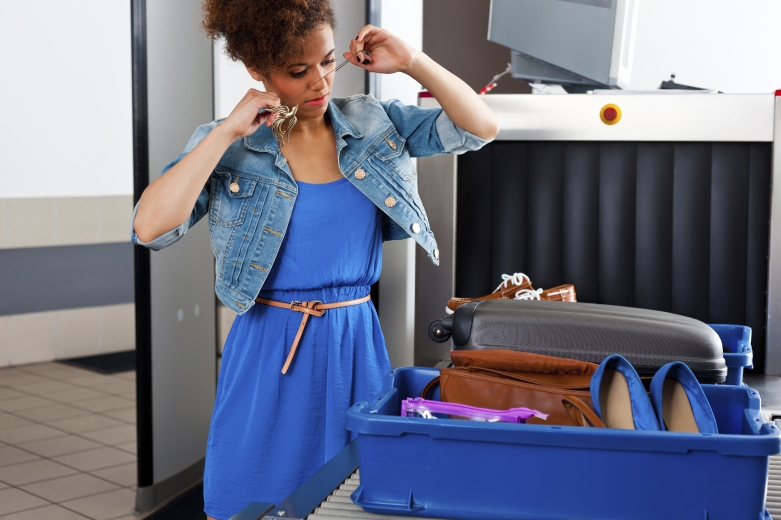 Transportation Security Administration (TSA) employees subjected Malaika Singleton to an unreasonable and racially discriminatory search on both Dec. 9, 2013, at Los Angeles International Airport (LAX) and again at Minneapolis International Airport (MSP) on Dec. 16, 2013.
Malaika Singleton, Ph.D., a neuroscientist employed by the California State Senate at the time, was traveling to London as a U.S. delegate to the G8 Dementia Summit when she was selected two times for a hair pat-down after going through TSA's full-body scanner. TSA agents grabbed her hair and proceeded to squeeze it from top to bottom. Both times finding nothing, they allowed Malaika to continue on her way.
Both the United States and California Constitutions prohibit unreasonable searches and selective enforcement of the law based on race. And although the law has carved out exceptions for airport screening, a search must still be tailored to detect threats to security. That legal requirement cannot be satisfied when there is no clear policy for detecting threats to security.
When TSA agents are faced with ambiguous evidence or forced to apply subjective rules, it is more likely that they will unconsciously interpret the circumstances in a way that is consistent with racial stereotypes.
To address the problem of TSA's discriminatory practices, the American Civil Liberties Union Foundation of Northern California filed an administrative complaint on April 3, 2014 on behalf of Ms. Singleton to challenge TSA's discriminatory hair searches.
On Jan. 12, 2015 TSA's Office of Civil Rights & Liberties agreed to conduct trainings with a special emphasis on hair pat-downs for African American passengers for TSA employees. That training will be incorporated into passenger engagement trainings for TSA employees throughout the country. TSA also committed to monitor all of its airports to assess whether a discriminatory impact may be occurring at all TSA locations.