Damages Claims Against Governor Newsom, State Prison Officials for ICE Transfers
Dec 11, 2020
Page Media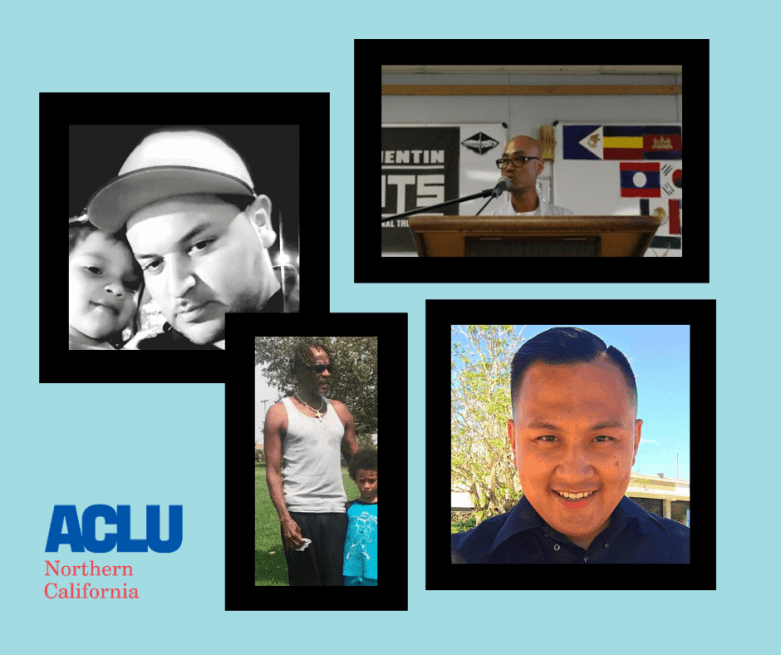 The ACLU Foundation of Northern California and Asian Americans Advancing Justice – Asian Law Caucus filed damages claims against Governor Newsom and California prison officials on behalf of four people who were transferred to the custody of Immigration and Customs Enforcement (ICE) from the California Department of Corrections and Rehabilitation (CDCR), instead of being released back to their loved ones and allowed to reenter society after serving their time.
The claims document California prison officials' widespread practice of coordinating with federal immigration authorities and private contractors to allow immigrant community members to be funneled into ICE's detention and deportation system—a practice that is especially perilous in the middle of a global pandemic. People stand at greater risk of contracting COVID-19 when they are transferred to the horrific conditions of ICE detention, where social distancing is impossible, and where medical care has long been documented as dangerously substandard.
The claims argue that transferring people to ICE detention violates the Eighth and Fourteenth Amendments, and that state officials' coordination with ICE in other ways—such as permitting G4S Secure Solutions, an ICE private contractor, to arrest people at CDCR facilities, and accepting ICE detainers based on error-ridden databases—also violates state and federal law.
About the claimants:
Tien Pham, who came to this country as a child refugee, was found suitable for release from the California prison system after 20 years of incarceration because he has demonstrated his rehabilitation and has a reentry plan. As his release date approached, CDCR and Governor Newsom decided to expedite his parole process due to the COVID-19 outbreak at San Quentin (at that time one of the largest outbreaks in the country). However, CDCR transferred him to G4S, which in turn delivered Pham to a detention facility in Aurora, Colorado, where he remains under threat of deportation. He is again in danger of contracting COVID-19 behind bars, as an outbreak at the facility has infected dozens of detained people and staff.     
John Victorio has two sons, both U.S. citizens. Earlier this year, he expected CDCR to honor his early release date so that he could be reunited with his family. But CDCR transferred Victorio to ICE custody through G4S, which took him to the Mesa Verde Detention Facility in Bakersfield, California, where he remains detained. While in ICE custody, he contracted COVID-19 and suffered all the attendant symptoms, including difficulty breathing. He continues to suffer from adverse health effects.
Brian Bukle, a U.S. citizen, was transferred by state prison officials to ICE custody even though, as a citizen, ICE had no basis to arrest and detain him. ICE issued its detainer based on information from its electronic databases, which are notoriously riddled with errors. He was transferred to the Mesa Verde Detention Facility. An immigration judge and detention facility staff urged Bukle to sign paperwork consenting to his deportation, despite the fact that he is a U.S. citizen and has made a home and raised a family in this country. After four weeks, ICE finally released him, acknowledging that he should not have been in detention.
José Alcides Argueta Rivera works in restaurants and construction to support his four-year-old daughter, who is a U.S. citizen. He was due to be released from CDCR custody at the end of July 2020. However, four days before his release date, CDCR transferred him to ICE custody. He was taken to the Mesa Verde Detention Center, where he remained for almost two months without knowing if or when he would be able to reunite with his daughter. CDCR transferred Alcides to ICE custody just as a COVID-19 outbreak was spreading through the facility. While there, Alcides, who suffers from chronic respiratory disease, was exposed to another detained person who had tested positive for COVID-19. ICE finally released him after almost two months in detention.
See the press release, featuring the voices of the claimants, here.