Mendez v. ICE
Feb 24, 2023
Page Media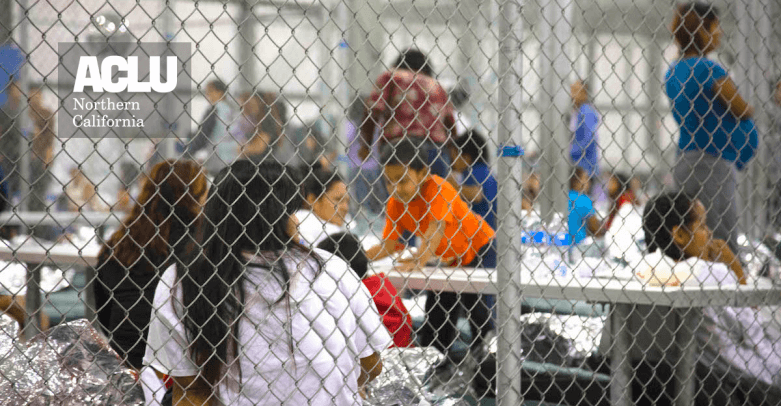 On Feb. 23, 2023, nine people detained at the Mesa Verde ICE Processing Center in Bakersfield, Calif., and the Golden State Annex in McFarland, Calif., filed a class action lawsuit against Immigration and Customs Enforcement (ICE) and GEO Group, the for-profit prison company that owns and operates the detention centers, alleging that they and other detained people faced retaliation for engaging in a collective hunger strike to demand their release from detention and the shutdown of both facilities. They were among the approximately 82 detained people who declared a hunger strike on Feb. 27, 2023.
In the suit, they argued that retaliation against any striker violates their right to peacefully speak out against their mistreatment and violates their right to petition the government for redress of their grievances. They reported that, after the hunger strike began, ICE and GEO Group harassed them by threatening to place them in solitary confinement, making the temperature of the dorms painfully cold, and taunting them with food. The strikers also say officials denied them family visitation, access to worship services, and access to the detention center yard, among other recreational activities.
Strikers asserted their right to protest for a total of 35 days—from Feb. 27 to March 24, 2023—persisting even as detention center officials engaged in violent tactics to break the strike.
On March 29, 2023, strikers announced their decision to suspend the protest, as a result of being subjected to weeks of retaliation. Following the strike's suspension, and after discussion with the strikers, plaintiffs' counsel decided to dismiss the case.
"We risked our lives to go on hunger strike because there is no dignified way to live inside detention," said Gustavo, a hunger striker detained at Golden State Annex. "Our protest was always peaceful, and as days passed, ICE's response became more violent. It is terrifying to know that at any moment ICE can disconnect the phones, leaving us without any communication to the outside, and do whatever they want to us. It got to a point where we couldn't continue our protest without fear of significant harm. We are grateful that in the moments where we were shut out, people on the outside amplified our voices. It is powerful to witness the love and compassion grow from a place that is inherently violent. Our fight for freedom will continue."
Plaintiffs were represented by the ACLU Foundation of Northern California, the ACLU Foundation of Southern California, Asian Americans Advancing Justice–Asian Law Caucus, Lawyers' Committee For Civil Rights of the San Francisco Bay Area, Pangea Legal Services, and Jenner & Block LLP.
Learn more
Detained Individuals Forced to Pause Hunger Strike at Central Valley Immigration Detention Facilities, Following Weeks of Retaliation and Medical Negligence (Press Release, March 29, 2023)
After Hours of Violent Abuse, ICE and GEO Group Abruptly Transfer Four Mesa Verde Hunger Strikers to Texas (Press Release, March 8, 2023)
Hunger Strikers in Central Valley Immigration Detention Facilities File Class Action Lawsuit Against ICE, GEO Group for Illegal Retaliation (Press Release, Feb. 24, 2023)
Seventy-seven Detained Immigrants Launch Hunger Strike at Two Central Valley Facilities, Protest Unpaid Labor and Inhumane Conditions (Press Release, Feb. 17, 2023)