Mendez v. ICE
Feb 24, 2023
Page Media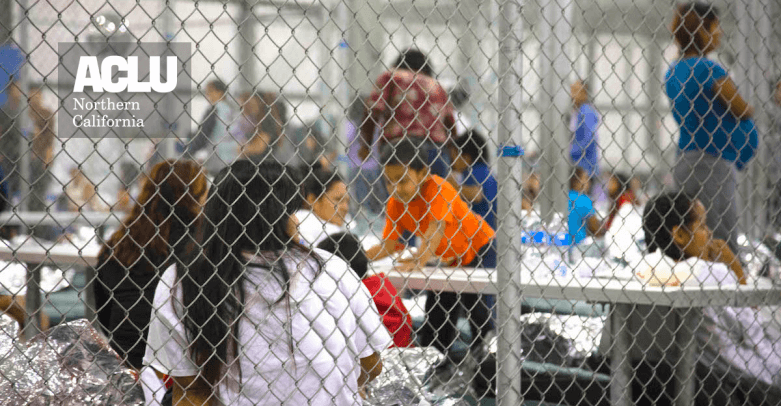 Nine people detained at the Mesa Verde ICE Processing Center in Bakersfield, Calif., and the Golden State Annex in McFarland, Calif., have filed a class action lawsuit against Immigration and Customs Enforcement (ICE) and GEO Group, the for-profit prison company that owns and operates the detention centers, alleging that they and other detained people have faced retaliation for engaging in a collective hunger strike to demand their release from detention and the shutdown of both facilities.
The plaintiffs are Milton Mendez, Guillermo Medina Reyes, Cruz Leandro Martinez Leiva, Pedro Figueroa-Padilla, Jose Ruben Hernandez Gomez, Raymundo Noe Dominguez Vidal, Roberto Carlos Franco Guardado, and two individuals referred to as "R.H.M." and "E.O.A.R." in court documents. They are among the approximately 82 detained people who declared a hunger strike on Feb. 17, 2023. They argue that retaliation against any striker violates their right to peacefully speak out against their mistreatment and violates their right to petition the government for redress of their grievances.
In the lawsuit, plaintiffs report that, since the hunger strike began, ICE and GEO Group have harassed them by threatening to place them in solitary confinement, making the temperature of the dorms painfully cold, and taunting them with food. The strikers also say officials have denied them family visitation, access to worship services, and access to the detention center yard, among other recreational activities.
"We are hunger striking because we see the pain that everyone in here is going through. When I look at everyone and how much they believe in the fact that putting themselves through this can make a change, it gives me hope," said plaintiff Guillermo Medina Reyes in a press statement. "We are all humans. There are people here who are fathers, brothers, husbands. They deserve a real chance to fight their case and to have a chance at liberty as well. That's why we started the strike and this lawsuit."
Plaintiffs are represented by the ACLU Foundation of Northern California, the ACLU Foundation of Southern California, Asian Americans Advancing Justice–Asian Law Caucus, Lawyers' Committee For Civil Rights of the San Francisco Bay Area, Pangea Legal Services, and Jenner & Block LLP.
Attorneys for the plaintiffs also filed an emergency motion for a temporary restraining order against ICE and GEO Group following reports that hunger strikers at Mesa Verde had been subject to additional retaliation.
The motion calls on the court to block ICE and GEO Group from transferring or threatening to transfer Mesa Verde and Golden State Annex hunger strikers to different detention facilities; carrying out the unconstitutional transfers of four strikers to an out-of-state facility; using violence, excessive physical force, or sexually-abusive pat downs against strikers; denying strikers access to their attorneys; and engaging in any further retaliation against strikers exercising their right to free speech.
Learn more
After Hours of Violent Abuse, ICE and GEO Group Abruptly Transfer Four Mesa Verde Hunger Strikers to Texas (Press Release, March 8, 2023)
Hunger Strikers in Central Valley Immigration Detention Facilities File Class Action Lawsuit Against ICE, GEO Group for Illegal Retaliation (Press Release, Feb. 24, 2023)
Seventy-seven Detained Immigrants Launch Hunger Strike at Two Central Valley Facilities, Protest Unpaid Labor and Inhumane Conditions (Press Release, Feb. 17, 2023)