NAACP of San Jose/Silicon Valley et al. v. City of Palo Alto (Racial & Economic Justice)
Sep 16, 2020
Page Media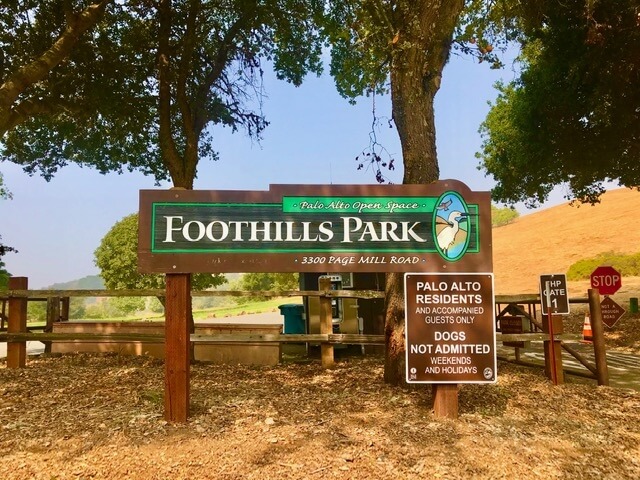 Foothills Park is a 1,400-acre public wilderness area located in the city of Palo Alto. For decades, the city had kept the park exclusive to Palo Alto residents under an ordinance that threatened non-residents who enter the park with jail time and a hefty fine unless they entered as guests of a Palo Alto resident. By the city's own admission, Foothills Park was the only residents-exclusive park in California.
This exclusionary policy was a vestige of a well-documented history of racial discrimination. Well into the middle of the 20th century, government agencies, lending institutions, realtors' associations, and private individuals combined to prevent Black Americans from residing or purchasing homes in Palo Alto. As a consequence of this discrimination, in 2019 just 1.6 percent of residents in Palo Alto were Black, a far lower proportion than in neighboring communities.
Residents of these neighboring communities had long been turned away from the gates of Foothills Park under threat of arrest if they attempted to enter its grounds—despite the fact that it is public land.
On Sep. 15, 2020, the ACLU Foundation of Northern California and the firm Munger, Tolles & Olson LLP filed suit against Palo Alto to compel the city to remove the park's residents-only restriction. The suit was brought on behalf of the National Association for the Advancement of Colored People of San Jose/Silicon Valley (NAACP) and 10 individual plaintiffs who are residents of Palo Alto, East Palo Alto, Menlo Park, and neighboring communities throughout Santa Clara and San Mateo Counties.
The lawsuit asserted that this exclusionary policy violated both the U.S. and California Constitutions because it infringed on the plaintiffs' fundamental rights of freedom of movement, freedom of speech, and freedom of assembly. The suit also sought to prohibit the city's wasteful and unlawful expenditure of public funds to enforce the ordinance.
In December 2020 the City agreed to settle the lawsuit. Under the terms of the settlement agreement, the City enacted a revised municipal ordinance opening Foothills Park to all, and agreed to a permanent injunction that prohibited it from ever reinstating the residency restriction. 
On Dec. 17, 2020, Palo Alto opened the park to all, ending its 55-year history of keeping the public land exclusive to city residents.
Read More:
Settlement Press Release: Settlement Agreement Between City of Palo Alto and Plaintiffs in Civil Rights Lawsuit Opens Foothills Park to All (Dec. 16, 2020)
First Press Release: Lawsuit Demands City of Palo Alto Cease Its Discriminatory Policy of Blocking Non-Residents from Use of Public Park (Sep. 15, 2020)