Williams v. City and County of San Francisco
Oct 07, 2020
Page Media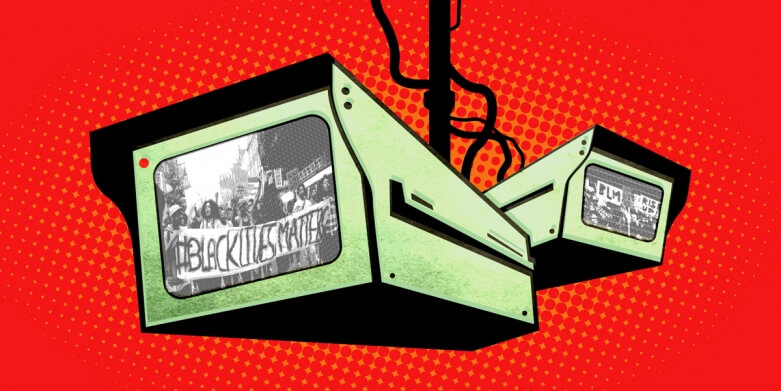 In late May and early June 2020 during mass demonstrations of the George Floyd protests, the San Francisco Police Department (SFPD), in defiance of a 2019 city ordinance backed by the ACLU and other civil rights organizations, illegally tapped into a sprawling private camera network to conduct live mass surveillance of protesters. SFPD did so without first going through a legally required public process and obtaining permission from the San Francisco Board of Supervisors.
Records obtained and released by the Electronic Frontier Foundation in July 2020 show SFPD received a real-time remote link to more than 400 surveillance cameras. The vast camera network is operated by the Union Square Business Improvement District (USBID), a non-city entity. These networked cameras are high definition, allow remote zoom and focus capabilities, and are linked to a software system that can automatically analyze content, including distinguishing between when a car or a person passes within the frame.
On October 7, 2020 local activists sued San Francisco over the city police department's illegal use of the camera network to spy on them and thousands of others who protested as part of the Black-led movement against police violence. The Electronic Frontier Foundation (EFF) and the ACLU of Northern California represent the activists. 
The plaintiffs, all of whom participated in protests against police violence and racism in May and June of 2020, are:
Hope Williams, a Black San Francisco activist. Williams organized and participated in several protests against police violence in San Francisco in May and June 2020.

Nathan Sheard, a Black San Francisco activist and community organizer at EFF. In his personal capacity, Sheard attended one protest and helped connect protestors with legal support in May and June 2020.

Nestor Reyes, a Latinx activist, native San Franciscan, and community healer. Reyes organized and participated in several protests against police violence in San Francisco in May and June 2020.
The lawsuit calls on a court to order San Francisco to enforce the Surveillance Technology Ordinance and bring the SFPD back under the law.
Read More:
Activists Sue San Francisco for Wide-Ranging Surveillance of Black-Led Protests Against Police Violence (October 7, 2020)
Image by Electronic Frontier Foundation under Creative Commons license.