Kathleen Guneratne
Image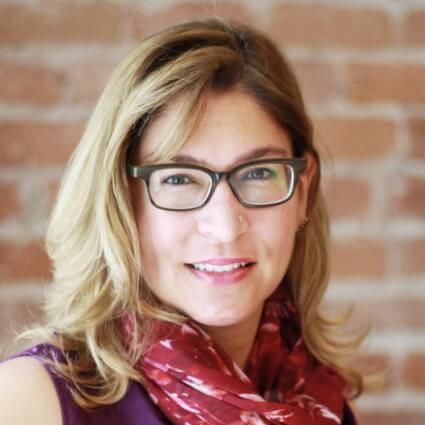 Abogada Senior
Kathleen Guneratne es abogada de alto rango de la ACLU del norte de California, donde aboga por la reforma de la justicia penal y el fin del encarcelamiento masivo.
Antes de unirse a la ACLU, Kathleen pasó una década en la Oficina del Defensor Público del Condado de Alameda. Representó a clientes en cada etapa del proceso penal y ha juzgado más de dos docenas de juicios con jurado. Kathleen codirigió el departamento de Derecho y Moción del Defensor Público, donde apoyó los litigios de juicio y encabezó el programa de capacitación de la oficina. Kathleen sigue siendo una apasionada de la defensa pública y continúa enseñando a los abogados de defensa penal en todo el estado sobre los desafíos constitucionales y probatorios al abuso generalizado del testimonio "experto" en pandillas y otros enjuiciamientos.
Antes de trabajar en el condado de Alameda, Kathleen era defensora pública en Seattle, Washington, donde defendía a clientes con enfermedades mentales que el estado buscaba cometer involuntariamente civilmente. Ella vio de primera mano las injusticias perpetradas contra los clientes pobres con discapacidad mental, que a menudo fueron encarcelados porque los hospitales no tenían espacio para dormir. Después de Seattle, se mudó a Kabul, Afganistán, donde consultó para la Organización de Derecho Internacional del Desarrollo para ayudar a establecer un sistema de defensa de indigentes afganos.
Kathleen recibió su licenciatura de la Universidad de Georgetown, donde estudió en el extranjero en Alemania y con su familia en Sri Lanka. Después de la universidad, Kathleen trabajó en la Electronic Frontier Foundation y Amnistía Internacional. Se graduó de la Facultad de Derecho de la NYU en 2004 después de recibir la beca Root-Tilden-Kern Sullivan & Cromwell por distinción en servicio público, mérito académico y liderazgo. También se desempeñó como editora coloquial de la Review of Law and Social Change.
Antes de convertirse en abogada, Kathleen trabajó como pastelera. Todavía le encanta hornear y los viajes relacionados con la comida.