Kathy Sher
Image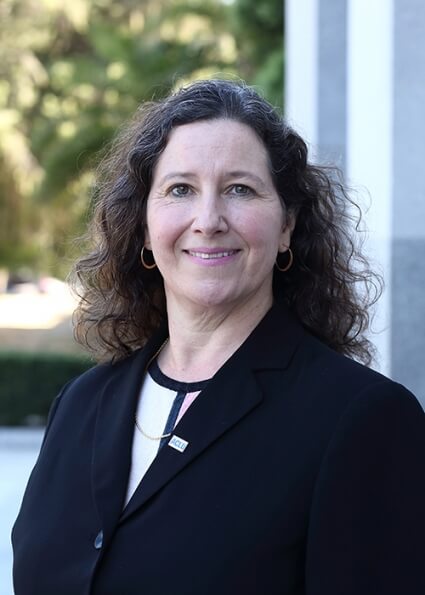 Abogada Legislativa
Kathy Sher es abogada legislativa en el Centro de Defensa y Política de la ACLU de California. En esta capacidad, aboga por la legislación en las áreas de justicia penal y equidad educativa, luchando por leyes más justas de California.
Kathy comenzó a trabajar para la ACLU en diciembre de 2016. Su trabajo en la sesión legislativa de 2017 incluye luchar por la aprobación de la legislación patrocinada por la ACLU para fortalecer las restricciones sobre el uso de informantes de la cárcel, trabajando en coalición para reformas educativas (incluida la eliminación de expulsiones y suspensiones por " desafío voluntario "), y la lucha contra la legislación que facilitaría a los distritos escolares crear escuelas de un solo género.
Antes de unirse a la ACLU, Kathy era abogada en la Oficina de Servicios Legales del Consejo Judicial, brindando asesoría legal a los tribunales de California en una amplia gama de asuntos. Su trabajo allí incluyó asesorar a los tribunales sobre asuntos de cumplimiento de la Ley de Estadounidenses con Discapacidades (ADA) y ayudar en la adopción de normas judiciales para reflejar el uso de nuevas tecnologías por parte de los tribunales y los usuarios de los tribunales.
La experiencia legislativa pasada de Kathy incluye trabajar como defensora legislativa de los Abogados de Justicia Criminal de California y como asesora del Comité Judicial de la Asamblea Estatal de California. Practicó derecho civil durante varios años en la firma de Harper & Associates, trabajando principalmente en las áreas de derecho comercial y uso de la tierra. También trabajó durante dos años como abogada investigadora para el complejo departamento de litigios civiles del complejo Tribunal Superior de Contra Costa.
Kathy se graduó de la Facultad de Derecho de Yale, donde fue editora principal del Yale Journal of Law and the Humanities. Recibió su licenciatura de Reed College.
Kathy es la madre de dos increíbles mujeres jóvenes. Todavía está tratando de descubrir qué hará con su tiempo libre teórico cuando la menor de sus hijas se vaya a la universidad en el otoño.