Article Media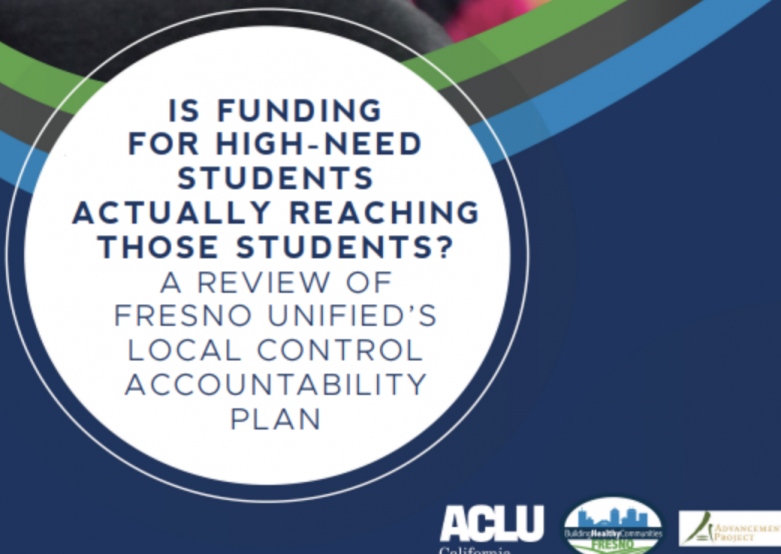 A report by the ACLU Foundations of California and Fresno Building Health Communities, "Is Funding for High-Need Students Actually Reaching Those Students? A Review of Fresno Unified's Local Control Accountability Plan" details one school district's attempt to improperly use state funds designated for high need students.
In 2014, California passed the Local Control Funding Formula (LCFF), a law that fundamentally changed the way the state funds its public schools. The Legislature intended LCFF to promote equity by directing more resources to high-need students, including those who are low-income, foster youth, and English-language learners. Under the LCFF, school districts are required to create an LCAP plan and describe how they plan to spend funds to meet annual goals for all of their students.
The report outlines a failed attempt by the Fresno school district to spend millions of dollars in LCAP money on police and surveillance and school upgrades, and provides a review of the responsibilities of all California school districts when creating their Local Control and Accountability Plan.
It also gives parents, students, and community members tips on how to review district LCAPs, engage in the process, and offer input to ensure the money is properly spent.
Appendices
ACLU Appeal Letter to California Department of Education (CDE)