Article Media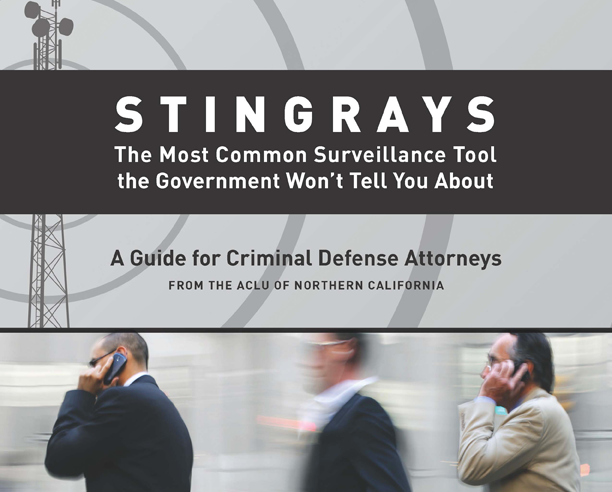 Federal and state law enforcement entities across the country are using a powerful cell phone surveillance tool commonly referred to as a "StingRay." These devices are capable of locating a cell phone with extraordinary precision, but to do so they operate in dragnet fashion, scooping up information from a target device, as well as otherwireless devices in the vicinity. In addition, these devices can be configured to capture the content of voice and data communications. Although the federal government has been using these devices since at least 1995, and use by state and local governments is quite widespread, there are only a handful of published opinions addressing their use.
At this juncture, few criminal defense attorneys are aware of these highly intrusive but extremely common surveillance tools. This is entirely understandable because the federal government has a policy of not disclosing information about this device. The government appears to be withholding information from criminal defendants. It even appears to be providing misleading information and making material omissions to judicial officers when it seeks purported court authorization to use this device, inaccurately referring to it by some other name (such as a pen register device) and failing to alert courts to constitutionally material facts about the technology, such as the full breadth of information it obtains from a suspect and its impact on third parties. As a result, courts are probably not aware that they are authorizing use of this device and have not had an opportunity to rule on its legality, except in very rare instances.
The secrecy surrounding these devices is deeply troubling because this technology raises grave constitutional questions. There is a compelling argument that StingRays should never be used. Because they operate in dragnet fashion, they engage in the electronic equivalent of the "general searches" prohibited by the Fourth Amendment. But at a minimum, law enforcement should obtain a warrant. Even in those instances when law enforcement obtains a warrant, however, there are likely strong arguments that the warrant is invalid.
The purpose of this paper is to provide criminal defense attorneys with a basic introduction to StingRays, allowing them to assess whether the devices may have been used in their cases and to outline potential arguments for a motion to suppress.
Resources
StingRay Tracking Devices: Who's Got Them?
Department of Justice guidance on StingRays