Faces of the ACLU: A Volunteer. A Donor. An Activist.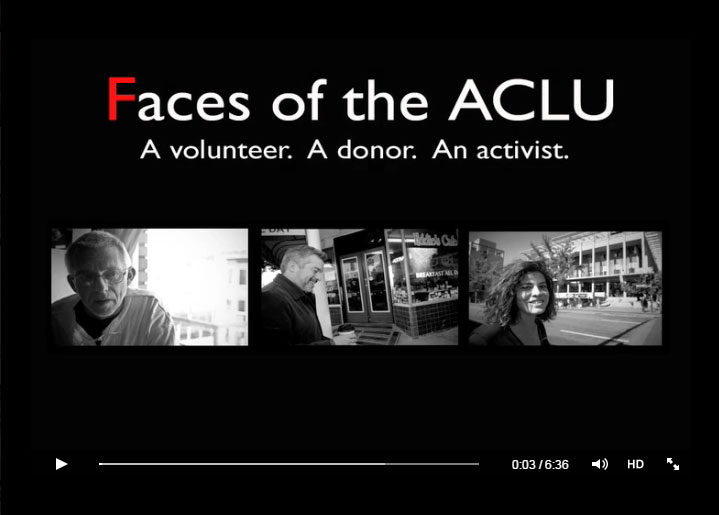 There are many, many people who, as volunteers, invest their time, energy and talents in the ACLU in ways that make a real difference for real people. These people step-up into leadership roles behind the scenes, and then keep it up, sometimes for years and years.
You're about to get to know three such people: Richard Muir, who serves as a civil liberties counselor, receiving complaint calls from community members who are seeking help for violations of their civil liberties; Angel Garganta, a lawyer and a donor to the ACLU and Maria Krauter, Co-President of the ACLU Berkeley Campus Club.
Video by Michael Woolsey and Wendy Baker
Copyright © 2009 All Rights Reserved