ACLU Lawyer Julia Harumi Mass Named an Attorney of the Year
Mar 16, 2015
Page Media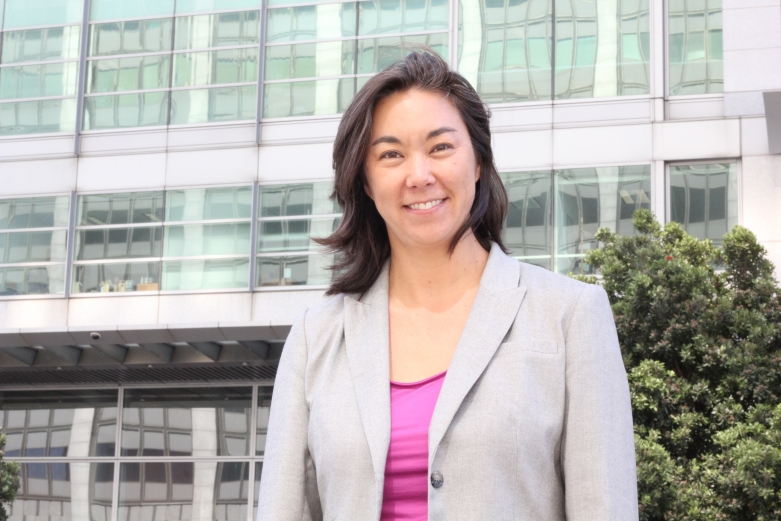 I am very pleased to announce that California Lawyer magazine has honored our own Julia Harumi Mass with a California Lawyer Attorney of the Year (CLAY) award.
Julia is a Senior Staff Attorney at the ACLU of Northern California and leads our immigrants' rights work. She is a brilliant mind and a tireless advocate for justice and equality. We're so glad her hard work is getting the attention it deserves.
The CLAY award recognizes Julia for her role in a class action settlement ending the routine shackling of detainees during immigration hearings in San Francisco. This settlement was a huge victory, and here's why:
Until recently, all detained immigrants appearing in civil immigration court were forced to give critical testimony while restrained by shackles and chains at the wrists, waist, and ankles. It didn't matter if they weren't flight risks. It didn't matter if they had no history of violence. It didn't even matter if they had a serious medical condition – there were no channels to request an exemption.
In short, they were denied the right to due process during the one opportunity to argue their cases, tell their stories, and win the right to remain in the United States.
Julia, along with her esteemed co-counsel, brought a class action lawsuit on behalf of all detainees with proceedings in San Francisco Immigration Court, including a Brazilian woman named Uelian De Abadia-Peixoto.
Ms. De Abadia-Peixoto was an asylum seeker and a survivor of severe domestic abuse. She was shackled during court proceedings despite having plastic and steel plates in her knees, legs, feet, back, and head—and predictably, the shackles aggravated her injuries. The physical pain she experienced during her testimony was intensified by traumatic memories of her abuse. It's easy to see how being shackled affected her ability to effectively testify on her behalf.
In the lawsuit against the federal government, Julia and co-counsel asserted that simply being in detention is not a legitimate basis to subject individuals to shackles in immigration court.
After over two years of litigation, U.S. immigration authorities agreed to major changes to their shackling policy in San Francisco Immigration Court. This historic settlement directly affects thousands of immigration detainees and has national implications as a model for litigation and policy across the United States.
Congratulations to Julia for this honor, and for securing a major victory for immigrants' rights.
Julia Harumi Mass was honored alongside co-counsel Catherine Moreno of Wilson Sonsini Goodrich & Rosati, Paul R. Chavez and Robin Goldfaden of Lawyers' Committee for Civil Rights, and Savith Iyengar, formerly of Wilson Sonsini Goodrich & Rosati and now a deputy city attorney in Berkeley, CA. ACLU of Northern California staff members Angela Galdamez, Daniel Galindo, Miriam Gerace, Daisy Vieyra, Cynthia Williams, and our former legal fellow Jenny Zhao also contributed to work on the lawsuit.
Christine P. Sun is the Associate Director & Director of Legal-Policy of the ACLU of Northern California.