ACLU of Northern California Statement on Hernan Jaramillo's Death in Oakland Police Custody
Jan 29, 2016
Page Media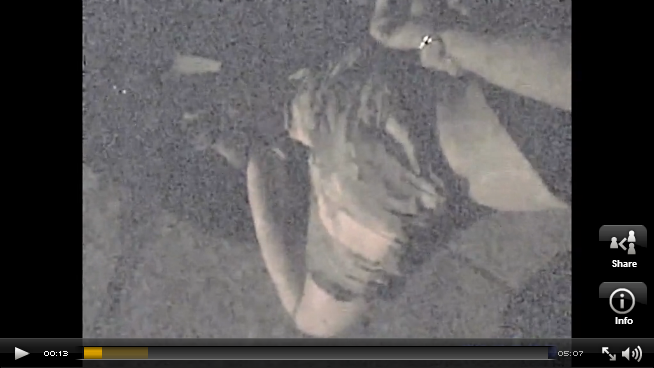 The ACLU of Northern California is outraged by the death of Hernan Jaramillo, who died in 2013 while Oakland police officers restrained him and ignored his cries of "I can't breathe." Footage of the incident was released this week by the Oakland Tribune.
Over two years have passed since Mr. Jaramillo died in police custody, and this is the first time the public has had access to the footage of the fatal incident. Mr. Jaramillo's death, and the lack of transparency that followed, is unacceptable.
All too often, police treat communities like enemies—a problem that disproportionately impacts people of color. The very disturbing body camera video shows Mr. Jaramillo pleading for his life, trying to make the police understand that they're killing him. Instead of providing medical care, the officers ignore his pleas and tell him to "relax." Some of Mr. Jaramillo's last words are "I'm losing my air," "I can't breathe," and "he's killing me right now." Mr. Jaramillo was allegedly having a mental health crisis, but seems to have been posing no immediate threat when the officers handcuffed him. Witnesses report that an officer pinned him to the ground by pressing a knee into his back.
As we noted after San Francisco police fatally shot Mario Woods—police should use force only as a last resort, and no more than is absolutely necessary. But we know that law enforcement uses force far too often, and in a way that disproportionately harms communities of color.
Mr. Jaramillo's death brings to mind the familiar names of Eric Garner, Sandra Bland, and Freddie Gray, who died after excessive use of force while in police custody. And let's not forget that California law enforcement officers are responsible for the deaths of Alex Nieto, Noel Aguilar, Oscar Grant, and literally hundreds of others.
Communities should never be kept in the dark after a fatal incident like this one. But the disturbing reality is that California has some of the most secretive rules in the nation when it comes to giving the public access to information related to police misconduct. California bars the public from gaining access to almost all information about investigations and discipline around officer-involved shootings, use of force incidents, and allegations of misconduct.
According to the Oakland Tribune, the Oakland Police Department has not released information on whether an internal investigation was conducted after the death of Mr. Jaramillo. They have also not responded to questions about their policies on restraint and medical treatment. News reports say the Alameda County District Attorney did not investigate because it's policy to not investigate in-custody deaths that don't involve shootings. And we're seeing this body camera footage two years too late.
We need a mechanism to promote transparency and accountability after officer-involved deaths. Law enforcement officers work for the people, and they have to be accountable to the public for their unique power and authority. The public should never be kept in the dark about critical incidents such as Hernan Jaramillo's death.
Abdi Soltani is the executive director of the ACLU of Northern California.