ACLU on the Oakland Protest Curfew: Let the People March
May 29, 2015
Page Media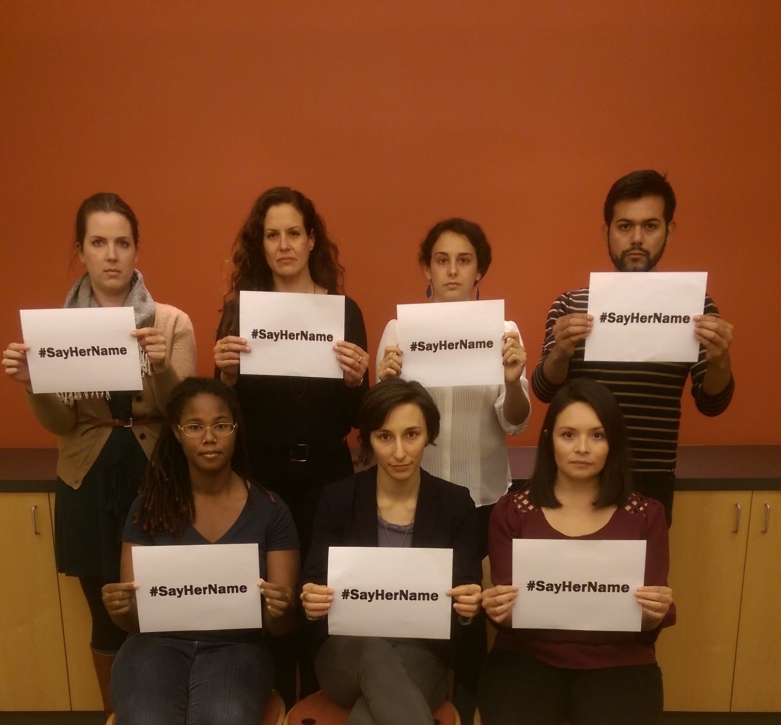 Across the country communities are rising up to protest police violence and to assert that Black Lives Matter. We stand in solidarity with #BlackLivesMatter and with the recent #SayHerName demonstrations about police violence against Black women.
In a powerful and inspiring recent display of non-violent civil disobedience, Black women blocked traffic in downtown San Francisco during the morning rush hour. SFPD gave them the space to peacefully demonstrate, and allowed them to block traffic for two hours without police intervention.
However, across the bay in Oakland, the police response to the #SayHerName peaceful demonstration that evening and the nights that followed was entirely different. The Oakland Police Department blocked the streets, targeted Black women in the crowd of marchers, and used excessive force with a number of demonstrators, including ACLU staff and activists. Some of the force resulted in injuries, and several demonstrators were arrested.

Oakland police also told protesters that they weren't allowed to march after dark without a permit.
The ACLU of Northern California and the National Lawyers' Guild will meet with Mayor Libby Schaaf and OPD Chief Sean Whent on Monday to discuss concerns about the protest curfew and the city's response to recent demonstrations.
OPD's rollout of a curfew on protests is problematic for a number of reasons:
A blanket ban on non-permitted protests after dark is in violation of OPD's Crowd Control Policy. (This policy is a result of a 2003 court settlement between OPD, the ACLU-NC and the National Lawyers' Guild after OPD unleashed severe violence against protesters at the Port of Oakland.)
There isn't a sundown exception to the First Amendment. We don't want to live in a police state in which you can't demonstrate at night.
When there is a major shift in a police department's policy or practice, it needs to be clear and transparent so that people demonstrating know what the ground rules are.
Oakland developed a drastic change in the rules behind closed doors and imposed it, with no notice, on peaceful demonstrators who were anticipating an evening march. Whatever the city's intention was, officials should have predicted that this would unnecessarily create or heighten tension.
Protecting free speech and freedom of expression is crucial, as is providing space for people to engage in non-violent civil disobedience. This is what democracy looks like.
Abdi Soltani is the Executive Director of the ACLU of Northern California