Bill of Rights Day #ACLUTimeMachine
Nov 15, 2017
Page Media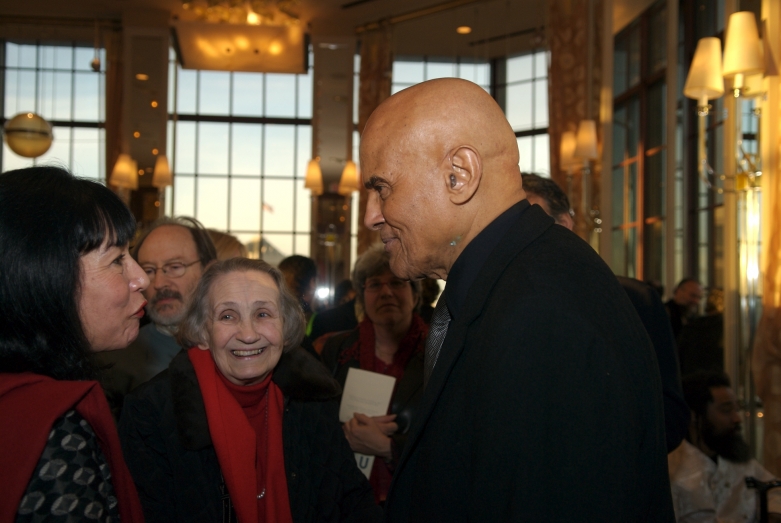 For more than four decades, the ACLU of Northern California has hosted Bill of Rights Day to honor leaders who've made great contributions to civil liberties and individual freedom.
It started in 1973 when we recognized Anthony Amsterdam, a Stanford law professor who argued Furman v. Georgia in front of the US Supreme Court. In a landmark decision, the court held that capital punishment constituted cruel and unusual punishment in violation of the Eighth Amendment.
In 1983, we honored Gordon Hirabayashi, Fred Korematsu, and Minoru Yasui, who bravely refused to obey military orders leading up to the internment of 120,000 Japanese Americans during WWII.
In 1994, the honoree was Don Edwards, an FBI agent turned congressman who played a leadership role in the passage of every civil rights and civil liberties legislation on the American political agenda.
Other honorees include Joan Baez in 1979 for her work against the death penalty, Richard Criley in 1985 for his work to abolish the House Un-American Activities Committee, Aileen Hernandez in 1989 for her work as a union organizer, civil rights and women's rights activist, Laurence Ferlinghetti in 1999 for his fight against censorship, Bryan Stevenson in 2000 for his work helping the poor, the incarcerated, and the condemned, Chairman of the NAACP Julian Bond in 2004, and in 2007, the award went to Harry Belafonte (pictured) for his activism and work to end policies that criminalize youth of color. The list goes on and on.
Over the past year, President Trump has been using his power to undermine basic civil liberties and civil rights in an all-out assault on the U.S. Constitution. The fight to protect the freedoms outlined in our Bill of Rights has never been more urgent.
This year, we're honoring Karen Korematsu (pictured with Belafonte) for educating Americans about the legacy of her father Fred Korematsu and speaking out against the Muslim Ban; Jim McQuillen for his commitment to advancing equal access and educational opportunity for Native students throughout California; and Natalie Hewitt Wormeli for her work advancing state and local civil liberties initiatives and mentoring the next generation of fierce women advocates.
We hope you'll join us December 3 as we again make history. Get your tickets at https://www.aclunc.org/get-involved/events/oakland-bill-rights-day-celebration-2017