Facebook Commits to Changing Its Real Name Policy
Oct 30, 2015
Page Media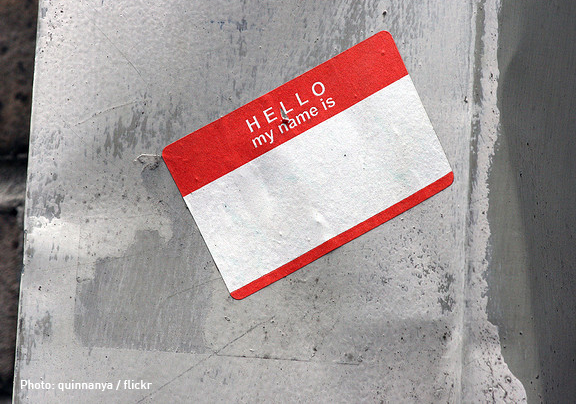 In response to the demands of an international coalition, Facebook announced changes today to its user name policy designed to reduce abusive targeting and increase due process for users.
This announcement is a response to a coalition effort backed by over 70 organizations including the ACLU, Transgender Law Center, the Electronic Frontier Foundation, and groups in the US and internationally representing LGBTQ people, women's rights, and journalists.
It's a great first step that Facebook took these demands seriously and committed to addressing some of the concerns related to the way this policy limits speech, allows for abuse, and lacks due process for users. We look forward to seeing real changes implemented for millions of impacted users.
Facebook's broken "authentic identity" policy, a requirement that users go by a name found on a government ID, was in need of change.
This policy excluded everyone from transgender people whose names may not match their ID to survivors of domestic violence using pseudonyms for protection. Not only that, the policy was subject to abuse by people who accused users of violating it, in effect silencing vulnerable users. The #MyNameIs coalition highlighted these problems last year, but Facebook failed to act.
On Oct. 4, 2015, ACLU and an international coalition demanded changes to this policy with an open letter to Facebook and a petition. The open letter argued that people shouldn't have to give up their identity to use social media and spotlighted the policy's effect on LGBT people, political activists, and free expression online.

Facebook pledged to make changes today designed to:
Allow people to give Facebook additional information and context about why they need to use a name that differs from their ID
Reduce abusive targeting of vulnerable communities by requiring people to provide additional information about why they are reporting a profile
Definitively stop requiring users to confirm their identities by submitting a government ID
Protect the security of proof of identity submitted to Facebook using encryption and deleting that information once it is no longer necessary
Facebook's commitment could be stronger in places – for example, we would like to see a specific pledge to allow users of the site ranging from transgender people and survivors of domestic violence to use the names they desire.
Still, Facebook's responses to the coalition demands show an acknowledgment of policy's flaws and the importance of free speech online. So much of our social and political discussions today take place on platforms like Facebook. The flawed "authentic identity" policy was impeding those online discussions and free speech online.
The ACLU will continue to work with this coalition to make sure our concerns are properly addressed and that the most vulnerable users are not left behind by these changes. But Facebook needs to prove that it can begin publicly delivering on today's promises starting in December, as pledged in their letter. Millions of users affected by this policy depend on it.
Matt Cagle is a technology and civil liberties policy attorney with the ACLU of Northern California.