Let Young Parents Breastfeed in School
Sep 25, 2015
Page Media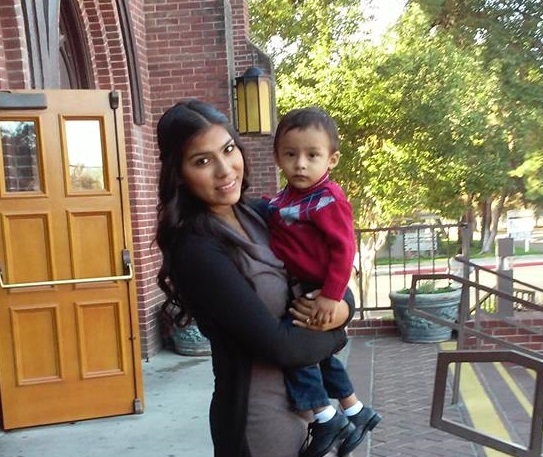 UPDATE! Gov. Brown has signed AB 302!
It was my first week as a Fresno State student. I was ecstatic about stepping on campus and being a college student. But I knew the journey would be difficult, especially as a young mother.
That first week, I walked into one of the campus restrooms and heard a noise I recognized—it was a breast pump. A classmate was sitting inside one of the toilet stalls pumping milk for her baby.
Like most campus restrooms, it was unsanitary. She had no privacy, and she had to sit uncomfortably in a toilet stall just to feed her baby.
Witnessing this young mother's struggle reminded me of my own days when I was a young mother in high school.
As a sophomore in high school, I became pregnant with my son, Jeremiah. I actually did not know that I was pregnant until I was five months into my pregnancy. When I finally went to the doctor, he told me that I had a complicated pregnancy. This meant that I had to stay home for the rest of the semester, away from my high school friends and teachers. It also meant that I had to be placed on Independent Study.
At the time, I was taking AP courses and I wanted to continue taking them. I knew then that I wanted to go to college once I graduated from high school, and taking AP courses would help me get there. But there are no AP courses available through Independent Study. Regardless of how much I insisted on taking these courses, I was out of luck.
Once I was placed on Independent Study, I was taking courses that I had already taken. But I had no choice. These classes were the only option my school offered me.
I knew that as soon as I had my son Jeremiah, I was determined go back to my regular school.
Before giving birth to my son, I had heard about all of the health benefits associated with breastfeeding. I decided that I would breastfeed him. But I was only able to do so for a month.
The stress of trying to keep up with my credits, fighting with counselors so that I could enroll in AP and Honors classes, juggling family responsibilities without the support of my school, and figuring out who would take care of Jeremiah all affected my ability to produce milk. So after a month, I couldn't breastfeed him anymore.
In April of this year, I went to Sacramento to testify in support of AB 302—a bill that would require K-12 schools to provide a private, secure room for lactating students to breastfeed or pump. I want to make sure that other young mothers like myself have the resources and accommodations they need.
As a college student, I thought things would be different for young mothers like me. But witnessing my classmate breastfeed in a campus restroom serves as a reminder that barriers to education continue to exist for young parents, even in college.
AB 302 now sits on the Governor's desk and I hope he will sign it. But it is clear that we need to continue advocating for further changes.
No parent, regardless of whether they are in high school or college, should ever be forced to breastfeed or pump in a public, unsanitary restroom.
Angélica Arreola-Sandoval, mother of 2-year old Jeremiah Joel, graduated valedictorian from Edison High School in June 2015. She is currently a Freshman at Fresno State.