Legislation: Advancing the Rights of All Californians
Sep 22, 2015
Page Media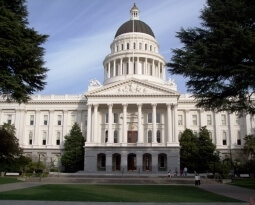 Every year, the ACLU of California sponsors several bills in the California Legislature. What does it mean to "sponsor" a bill? In most cases, it means we have been involved in drafting the bill, providing input on the text. But we never work alone. Most of our bills are co-sponsored with other advocacy groups. The bill language is thus the result of a collaboration between the co-sponsors and the legislator who is carrying the bill, called the "author."
When we sponsor a bill, we also provide resources for advocacy, which includes meeting with legislators, testifying in support, seeking support from other groups, drafting fact sheets and sample support letters, and providing communications and media support. We encourage ACLU supporters to get involved in the legislative process through our action alerts and through our annual Conference & Lobby Day.
This year's sponsored bills
We sponsor bills on a wide range of topics that relate to civil liberties and civil rights. Here are the 16 bills sponsored by the ACLU of California this year:
Criminal justice
Education
Immigrants' rights
Police Practices
Reproductive justice
Technology & privacy
Voting rights
Becca Cramer is the Legislative Coordinator for the ACLU of California Center for Advocacy & Policy.