New Year, New Trainings: The Future is Ours to Build
Jan 03, 2018
Page Media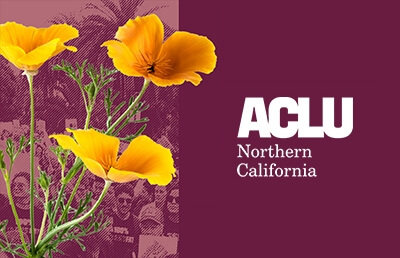 2017 was a hard year. But in a thousand ways, big and small, you showed up. You loved, you learned, you resisted – and you cleared the way for a better year in 2018.
We've got to remember that the future is ours to build. And this year, local action in California will have a huge impact. While President Trump spreads hate, we can spread hope. It's up to all of us to re-imagine a country that includes all people in the promises of our constitution.
Join us for one of several webinars and in-person trainings on critical civil liberties issues facing our state and the nation:
Voting Rights: Tuesday, Jan. 16, 6 to 7:30 p.m.
California has one of the lowest rates of voter registration and voter turn-out in the country. 2018 is a critical year for ballot measures, local elections like the DA races, and of course, changing who holds the keys to power. In this webinar, we'll give you the resources you need to get all eligible California voters to the polls, starting now! Sign up.

Reproductive Justice & Sex Education: Tuesday, Jan. 23, 6 to 7 p.m.
We're in a critical moment. Sexual harassment and abuse is being both challenged and normalized. Discrimination against LGBTQ people is on the rise. Here in California, we have the power to make a change. Our schools are required to teach sex ed that addresses healthy relationships and consent and that challenges stereotypes about gender and sexual orientation. But many school districts need extra encouragement to provide the required instruction. They need to hear from you. In this webinar, you will learn how to be an advocate for sex education in your district. Sign up.

Criminal Justice Reform: Tuesday, Feb. 6, 6 to 7 p.m.
Despite wide-spread knowledge that rehabilitation and treatment, rather than punishment, help keep people accountable and increase community safety, Trump's continued fear tactics have ignited a sense of insecurity. California is at risk of rolling back some of its most effective criminal justice policies. Come learn what you can do to ensure that California takes the lead in having research-based, restorative criminal justice policies that address our communities' needs. In this webinar, we'll set you up with the skills you need to advocate for local initiatives that truly promote public safety and healthy communities. Sign up.
Register to receive webinar log-in information.
Want to dive deeper?
Join us for a free, in-person Training for Change Makers in your region. Trainings for Change Makers will help you to develop the skills and connections to organize in your community on a range of civil rights and civil liberties issues:
Saturday, Jan. 27, 11:30 a.m. to 5 p.m. in San Francisco

This training is FULL — Please contact tdarcangelew@aclunc.org to be put on the waitlist.

Sunday, Jan. 28, 11:30 a.m. to 5 p.m. in Sacramento

Saturday, Feb. 3, 11:30 a.m. to 5 p.m. in San Jose

Saturday, Feb. 10, 11:30 a.m. to 5 p.m. in Fresno
Register here to attend or receive more information about the in-person trainings.
In 2018, let's resolve to re-imagine what's possible. The future is ours to build!