Oppose AB 165! Bill Would Roll Back Hard-Fought Privacy Protections in CA Schools
Mar 07, 2017
Page Media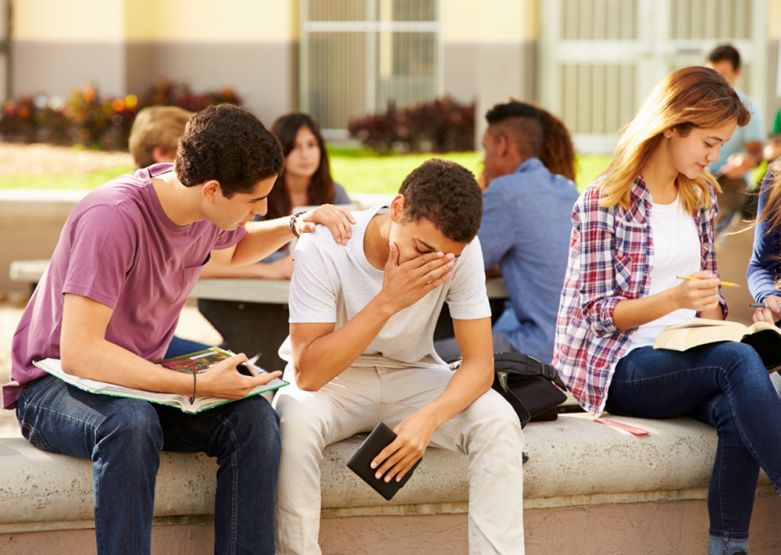 With executive orders threatening millions of families, it's more essential than ever that Californians of all ages and backgrounds can communicate and connect safely and privately about issues like immigration, religion, health, sexuality, gender and political and social protest. That's why it is so alarming that a bill (AB 165) has been introduced in the California Legislature that would gut essential protections.
>> Take Action: Tell Your Legislators NO on AB 165
The ACLU of California has joined a coalition of more than 55 leading civil rights, immigration, education, youth, online safety, health, labor, LGBTQ, and Muslim community organizations to make sure that legislators protect the privacy and safety of California's students, teachers, and families and say no to AB 165. Join us in the resistance by contacting your California legislators today and spreading the word to others about this very harmful bill.
Right now, the digital privacy and free speech of all Californians is protected by the California Electronic Communications Privacy Act (CalECPA).This bipartisan law supported by leading civil rights groups, major technology companies, and law enforcement provides the clear and consistent rules to properly protect personal information, spur innovation, and protect public safety in the modern digital world.
Unfortunately, AB 165 would erase all of these CalECPA protections for the over 6 million Californians who study and work in our public school system, and potentially even the parents, friends or anyone else who spends time there. AB 165 would permit any person working "for or on the behalf of" a local educational agency, including hundreds of school police officers, to search an electronic device or online account without complying with ANY of the CalECPA rules
If AB 165 is enacted, it means:
Your emails, text messages, social media communications, photos and more could be up for grabs without any outside oversight.
Individuals and parents might never be notified about these invasive searches.
Any seized information could be used or shared- with law enforcement or with federal agencies like Immigration and Customs Enforcement and others.
We already know what happened before CalECPA, where what proponents of AB 165 characterize as "limited" "administrative searches included abuses of authority. Students who captured video of a police officer dragging a fellow student by her hair were forced to turn over their phones and delete those videos. Students suspected of creating a website with commentary on school staff had their phones searched. Still another student had three months of text messages searched simply for using his phone to call his mother. Other students have had their phones searched for unrelated offenses, like being late to class or laughing. The antiquated pre-CalECPA "protections" utterly failed to properly protect students and families in the modern digital world.
AB 165 would return us to those digital privacy dark ages. It runs counter to the commitment of California's leaders to spearhead the resistance, "not be dragged into the past," and make sure schools are "safe havens" for students and families in this time of uncertainty and fear. It's time to focus on working together to make sure we do all we can to keep vulnerable California students and families safe. It's time to stop AB 165.
Get involved
AB 165 is opposed by a diverse coalition of the leading civil rights, immigration, education, youth, online safety, health, labor, LGBTQ, and Muslim community organizations that work every day to keep California families safe and healthy:
ACLU of California, ACT for Women and Girls, Alliance for Boys and Men of Color, American Library Association, Black Parallel School Board, California Immigrant Policy Center, California Latinas for Reproductive Justice, California Rural Legal Assistance Foundation, Center for Democracy and Technology, Center for Media Justice, Center on the Developing Adolescent, Centro Legal de La Raza, Citizens for Choice, Color of Change, Common Sense Kids Action, Community Coalition, Communities United for Restorative Youth Justice, ConnectSafely.org, Consumer Action, Consumer Federation of California, CAIR – California & San Diego, Courage Campaign, Dolores Huerta Foundation, East Bay Community Law Center, Electronic Frontier Foundation, First Amendment Coalition, Genders & Sexualities Alliance Network, Health Connected, If/When/How, Inner City Struggle, Internet Archive, Los Angeles LGBT Center, Law Foundation of Silicon Valley, Lawyers' Committee for Civil Rights – SF, Media Alliance, National Center for Youth Law, National Immigration Law Center, New America's Open Technology Institute, Our Family Coalition, Pangea Legal Services, Privacy Rights Clearinghouse, Public Advocates, Public Counsel, Public Law Center, San Diego Organizing Project, SEIU Local 221, Restore The 4th SF Bay Area, Southeast Asia Resource Action Center, TechFreedom, Transgender Law Center, TURN – The Utility Reform Network, Urban Strategies Council, Western Center on Law and Poverty, Youth Justice Coalition, Youth + Tech + Health.
Nicole A. Ozer is the Technology & Civil Liberties Policy Director at the ACLU of Northern California.