Racial Profiling is a Problem that Californians Want Fixed
Aug 12, 2015
Page Media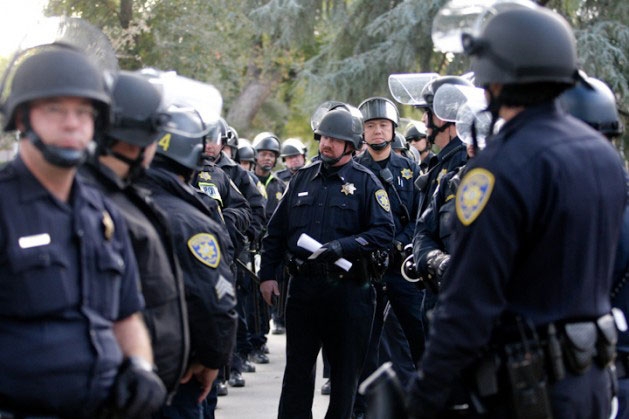 This past weekend marked one year since Michael Brown was killed by a white police officer in Ferguson, Missouri. His death and the deaths of several other unarmed people of color throughout the country have put a spotlight on the treatment people of color receive from officers sworn to serve and protect.
Now, a new poll shows that California voters overwhelmingly see a problem with biased policing in our state and support reforms to address the issue.
The poll, conducted by Tulchin Research in July, found that 65% of California voters indicate that black community members are more likely to be discriminated against by police. Moreover, two-thirds of Californians support reforms to address this problem. Specifically, 67% of voters support the reforms contained in AB 953: The Racial & Identity Profiling Act of 2015, a state bill designed to combat racial profiling in California and authored by Assemblymember Shirley Weber (D-San Diego). Strong majorities support the AB 953 across all genders, ethnicities, party affiliations, and regions of the state.
The poll found:
65% of all likely voters believe black community members are more likely to be discriminated against by police than anyone else. This includes nearly 9 out of 10 black voters (89%), 84% Asian voters, and 81% Latino voters who believe the same.
Voters (71%) specifically see young black men as the group that is most likely to be discriminated against by police. Similarly, Californians view Latinos (58%) and young Latino men (61%) as groups that are more likely to be discriminated against.
There is also strong voter support (71%) for legislation to increase transparency and accountability when it comes to law enforcement's use of force, such as AB 619 (Weber) and AB 71 (Rodriguez).
Black lives matter
So far this year, police have shot an unarmed black man every nine days according to the Washington Post. It's safe to say that we are experiencing a crisis in biased policing. And yet, one after another, bills introduced to address this crisis have slowly been dying in the California legislature.
AB 953 is one of the last significant bills left. Among other things, the bill would update the definition of racial profiling and require law enforcement to collect and report basic information about stops and searches. But the law enforcement lobby has been relentless in its opposition.
So what will it take for our state leaders to act on and champion sensible reforms like AB 953? We know that ignoring discrimination and misconduct by police will corrode public safety. But the real urgency is in ensuring that people of color will no longer be discriminated against, brutalized or killed by police.
An independent analysis found that California leads the nation in the number of police-involved killings. Just last month, shocking video footage of an unarmed Latino man being killed by Gardena police officers was released after the city and police department fought to keep it from the public.
Californians don't want to continue reliving this nightmare. They want reforms to put us on the path to fair policing and our state leaders should take note.
Learn more
AB 953: The Racial & Identity Profiling Act of 2015
Tulchin Research's full poll memo (Aug. 5, 2015)
Natasha Minsker is the Director of the ACLU of California Center for Advocacy & Policy.